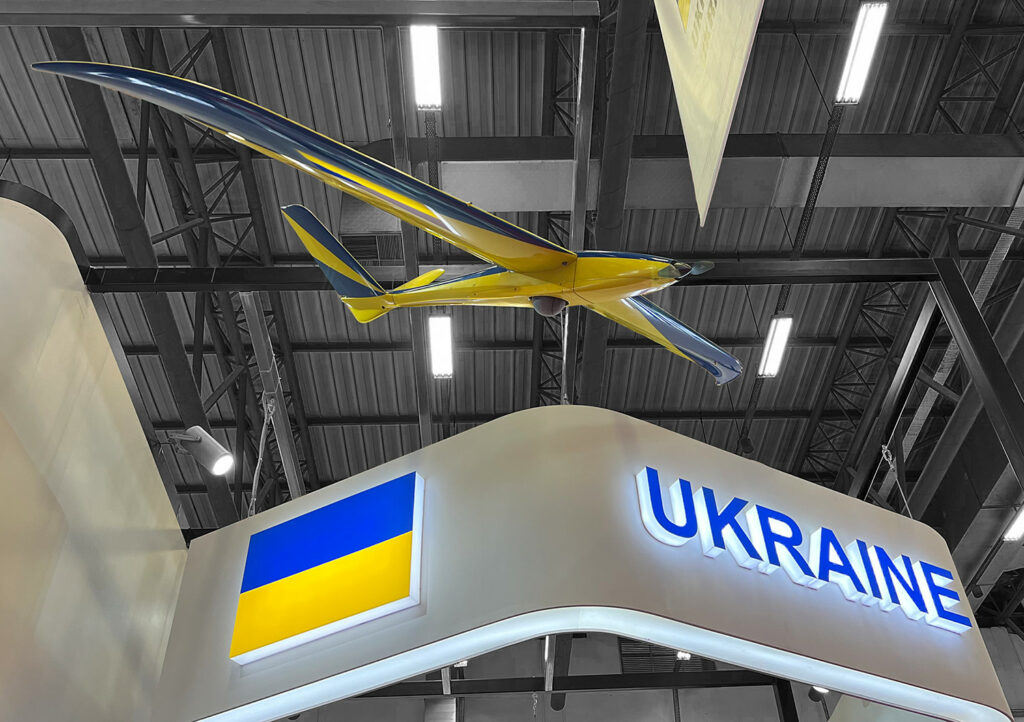 UKRSPECSYSTEMS has showcased the company's latest lightweight and compact fixed-wing drone, the Mini Shark UAV, at IDEF 2023.
The smallest and lightest fixed-wing drone by UKRSPECSYSTEMS, the Mini Shark UAV is a man-portable solution that can be launched by hand and fits into just 2 backpacks.
The Mini Shark is equipped with the USG-261 mini gimbal which has been specifically designed for small UAVs, and provides a Full HD day-view camera that has 10x optical zoom and target tracking capability.
Suitable for hand launch by a single operator, without the need for additional equipment, the Mini Shark's automatic belly landing capability enables a quick landing in a designated landing spot. During landing, the UAV's camera automatically retracts inside the fuselage, providing full protection and helping to avoid damage upon contact with the ground or other obstacles.
Extensively tested and field proven the Mini Shark has demonstrated its reliability and effectiveness in real-world conditions, and is capable of carrying out diverse missions in various scenarios and terrains, even in the most demanding environments.
Serving as a dependable tool for reconnaissance and surveillance operations, the Mini Shark is also suited to civilian use and can be used across various sectors including crop and environmental monitoring, power-line inspection, and first responder applications.
Specifications
| | |
| --- | --- |
| Communication range | up to 35 km |
| Deployment time | 5 minutes |
| Flight duration | 2 hrs |
| Temperature range | -15/+45 °C |
| Cruising speed | 55 km/h |
| Max. flight speed | 120 km/h |
| Operational altitude | 1000 m |
| Full length | 125 cm |