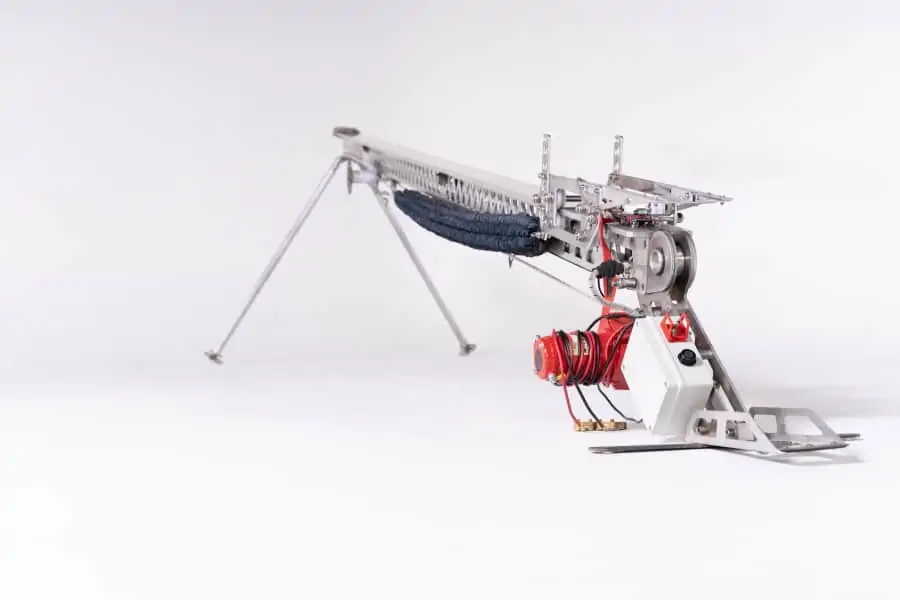 UKRSPECSYSTEMS has released the SCL-1A, a new bungee catapult launcher for UAVs (unmanned aerial vehicles) that is designed to provide reliable launching capabilities in difficult terrain. It can be fully assembled by a two-person team in less than 15 minutes.
The new launcher is suitable for drones with an MTOW of up to 10 kg and takeoff speeds of 25 m/s (90 km/h), and can be operated under a variety of weather conditions in temperatures from -15° to +40°C. Powered by a lead-acid battery, the system is capable of up to 9 launches at full charge depending on factors such as temperature and battery capacity. The launcher can also be powered from automotive vehicle batteries.
Remote launch control is provided by a control panel connected by a cable that can be up to 100 m long. The launcher tension can be modified in automatic and manual modes and is tracked by an electronic dynamometer.
UKRSPECSYSTEMS offers a complete instructional course for the SCL-1A UAV launcher, including theoretical and practical training.