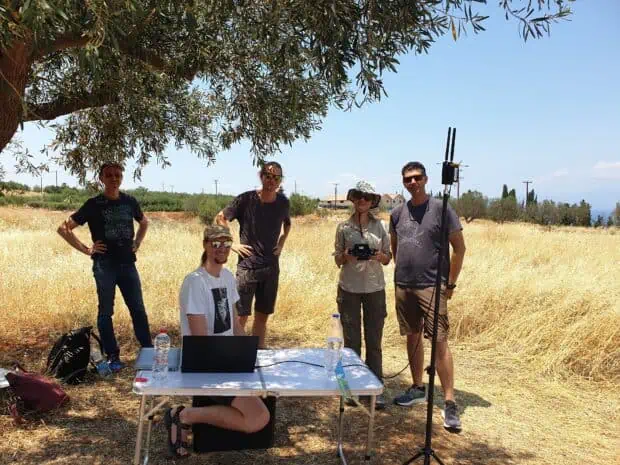 The GFZ German Research Centre for Geosciences has purchased a Velos V3 UAV helicopter from Velos Rotors and completed its OEM training.
GFZ will use the V3 to carry LiDAR and hyperspectral sensors that will capture terrain and vegetation height information, and validate optical satellite imagery like from the German hyperspectral EnMAP mission.
The Velos V3 UAV helicopter is equipped with a Picatinny rail mount with standard M4 threaded holes, which can accommodate multiple payload options. Combined with the 80-minute flight time, IP65 rating and 12kg payload capacity, the highly redundant Velos V3 is said to be an ideal choice for many UAV applications.
"The Velos V3 was the only UAV solution we found that could carry the 8.5kg payload for 30 minutes and have battery life to spare," said GFZ Head of UAV Operations, Benjamin Brede. "The Velos training was thorough, and our team now is prepared to put our new Velos V3 into the field and collect more data about vegetation at higher resolution across satellite footprints and in sync with satellite overpasses."
"Many organizations need to scan large areas of terrain but have special requirements for payload capacity, battery life and ease of use for the operator," added Velos Rotors CEO Michael Seal. "The GFZ team will be able to deploy the Velos V3 to perform these critical terrain scans at a fraction of the cost of other solutions with much higher quality data collected from their full spectrum camera."