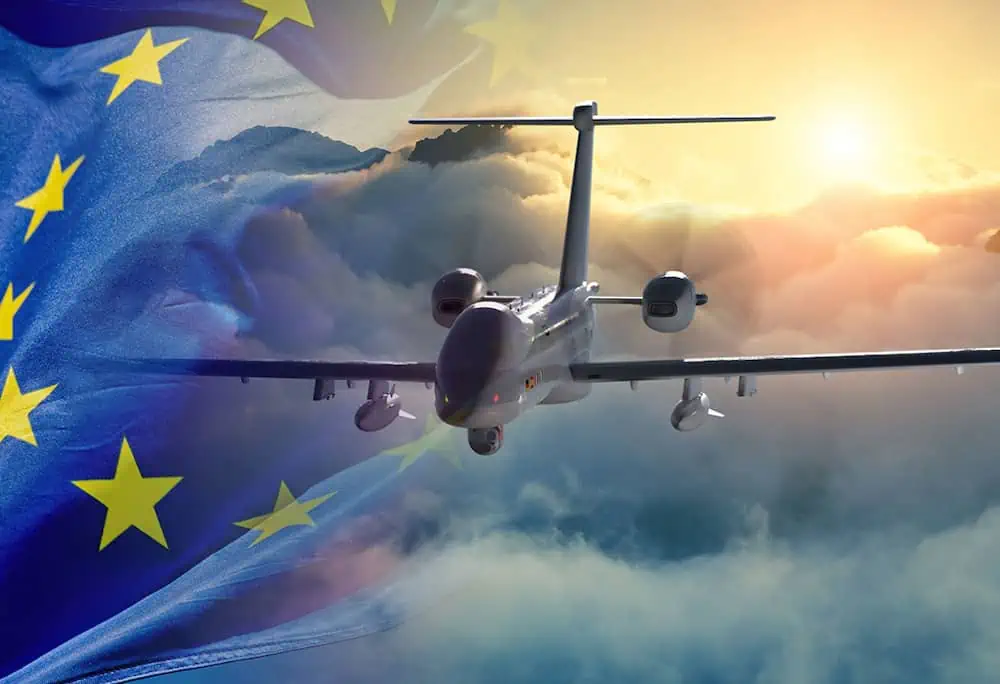 Following the signing of an industrial collaboration agreement at the end of 2022, Sener Aerospace & Defence and HENSOLDT France have been appointed for the development, certification and future serial production of the Eurodrone's Line-of-Sight (LoS) Data Links.
While the future Eurodrone will be used for Intelligence, Surveillance, Target Acquisition and Reconnaissance (ISTAR) missions, the LoS data links will connect the Remotely Piloted Aircraft System (RPAS) and the different ground stations, enabling real time decision making for military operations.
Sener Aerospace & Defence and HENSOLDT France have been working together for over two years. In order to answer Airbus S.A.U's Eurodrone request for proposal, Sener is acting as Prime Contractor and HENSOLDT as main Sub-contractor for Sener.
Within the RPAS project, Sener will be particularly in charge of the Narrow Band (NB) data link and will work with HENSOLDT to provide the Lygarion Wide Band (WB) Ku data link.
Sener Aerospace & Defence Data Link system capabilities and HENSOLDT's Lygarion Line of Sight Wide Band solution will use cutting-edge technologies to facilitate the secure and real-time acquisition and exchange of operational data. The system has been designed to operate in environments requiring a high level of anti-jamming capabilities and secure data transmission such as is required for the Eurodrone program.
As the two data links must be compliant with their respective STANAGs (NATO Standardization Agreements) and related security constraints, the X7, a new cryptomodule developed by HENSOLDT and offering advanced protection of the transmissions against detection, interception and exploitation will be fitted on both the NB and WB Ku Eurodrone's LOS data links.
"We are very proud to be working on Eurodrone alongside our technology partner Sener Aerospace & Defence," said Philippe Guibourg, President of HENSOLDT France. "Eurodrone will be a key program for protecting Europe's sovereignty and HENSOLDT, with its 30 years of experience in on-board data links and cyber security in France, is very honored to be part of the project.  European RPAS will also be the basis for future Defense programs, such as the FCAS in which the HENSOLDT Group is already involved, so we hope that this successful partnership will lead to further collaborations on European Defense programs."