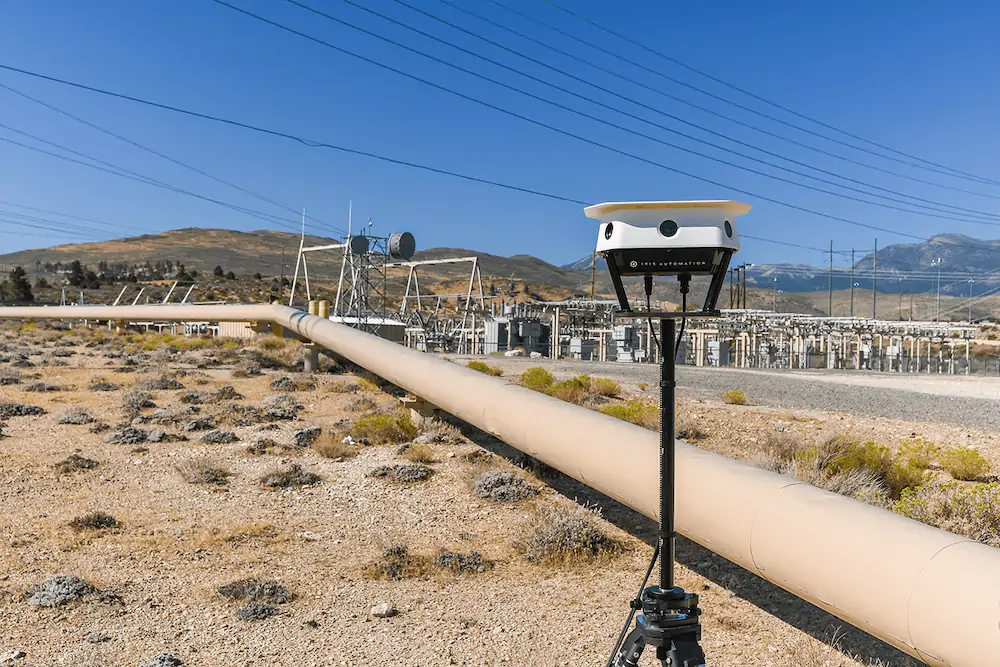 Kongsberg Geospatial, developer of the IRIS Terminal airspace deconfliction platform, has partnered with Iris Automation to provide visualization of intruder aircraft detections made by its ground-based Detect and Alert system (DAA), Casia G.
This facilitates Beyond Visual Line of Sight (BVLOS) UAS operations by providing situational awareness to remote pilots of potential air risks.
Iris Automation's Casia G system detects and identifies aviation traffic, both cooperative and non-cooperative, and displays their tracks seamlessly on Kongsberg's IRIS Terminal.
This provides the BVLOS UAS operator complete visibility of their operational airspace in real time, reducing their cognitive load and supporting their decision making.
When intruder aircraft are identified, Remote Pilots In Command (RPICs) can move their UAS to safe zones, ensuring safe and efficient execution of operations – without visual observers. The companies believe this functionality fulfills the airspace deconfliction requirements that drone operators need to comply with when conducting BVLOS operations.
IRIS Terminal, now in its second generation, has been adapted from its defense origins to the enterprise UAS sector for visualizing airspace traffic, as well as controlling uncrewed systems in its Ground Control System (GCS) format.
Ownship, cooperative, and non-cooperative traffic are all visualized inside IRIS Terminal's multiple viewing configurations, along with useful features such as DAA sensor footprints, terrain awareness or potential conflict warnings.
Where the same aircraft produces multiple tracks (one track per sensor), IRIS Terminal's 'smart correlator' feature correlates these multiple tracks into one single track to ensure the UI remains uncluttered and the operator can focus on the work at hand. Kongsberg also offers a limited capability version, IRIS Lite, both of which are available to Casia G clients via Kongsberg Geospatial.
"Kongsberg Geospatial's IRIS Terminal is one of the premier airspace visualization software providers globally," said Jason Hardy-Smith, VP Product at Iris Automation. "Combining this with Casia G has a dramatic effect in minimizing pilots' workload and providing the critical information required for optimal decision making while flying BVLOS."
"Iris Automation is a prime example of a market-leading technology company that is bringing solutions to the complex problem of detect and alert," said Jordan Freed, President of Kongsberg Geospatial. "Providing a fully integrated system for customers is an important solution for the next stage of widespread BVLOS operations."