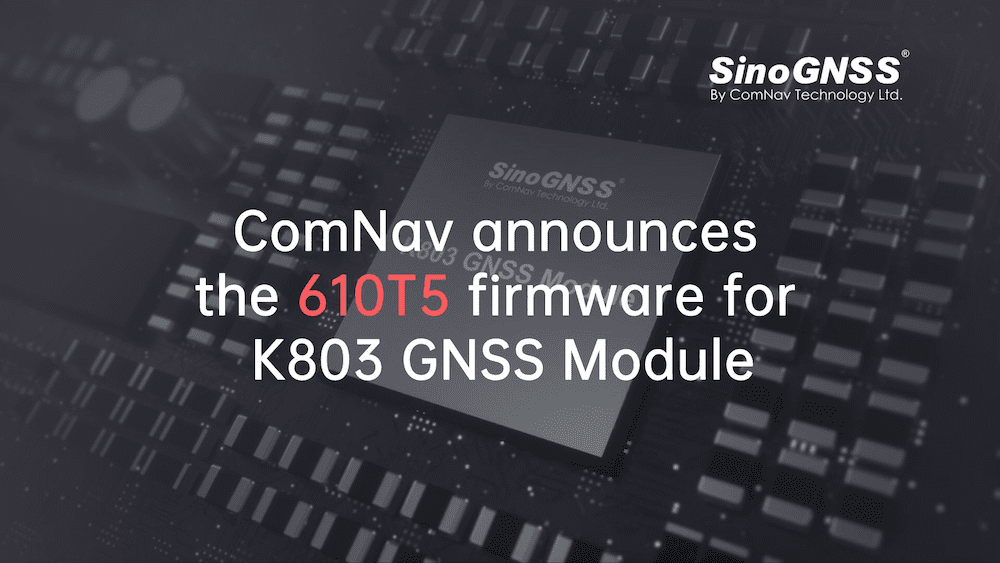 ComNav Technology, a global provider of GNSS products and solutions, has released the 610T5 firmware for the K803 GNSS module. 
The K803 is a full-constellation triple-frequency GNSS OEM board with IMU module featuring superior performance and compact design.
The newly introduced firmware version brings higher performance, PDP accuracy, and supports raw observation output from SBAS.
New features in version 610T5 include:
The receiver update the RTK algorithm to optimize the ionospheric delay processing, and to improve the reliability in the complex ionospheric;
The PDP single-point smooth accuracy is improved;
Fast fix function (fixed coordinates) has been added to accelerate the RTK initialization speed;
K803 can automatically filter and select IDs with multiple base station and various kinds of differential data to improve compatibility;
RTCM data output signal-to-noise ratio is optimized: the data lower than 32dB will output to ensure the data quality of the base station. Users can configure va command refsnrthresh XX, and the range is 15~44;
The calculation of clock difference for base station is optimized to be compatible with base stations with clock difference;
It is now possible to output raw observations of SBAS as L1C is turned on by default;
PVT library is updated
Download the updated firmware version from the ComNav website>>