The soldier, carrying the drone in his pack, traverses rugged terrain. He is ready for the mission: surveil the area, find the enemy, and direct the artillery.
This is AtlasPRO – a uniquely sized UAV (unmanned aerial vehicle), designed particularly for military tasks, that fits in a backpack (folded: 417 x 323.5 x 115.5 mm). Its compact design and relatively light weight (total weight with battery, excluding payload: 1585g) significantly distinguishes AtlasPRO from other UAVs, making it incomparable in its niche. It is equipped with military maps and navigation. In addition, the drone has a set of features designed specifically for the needs of the military, including MESH technology, AtlasRELAY, and AtlasSDR (software-defined radio) modules that can keep personnel out of harm's way.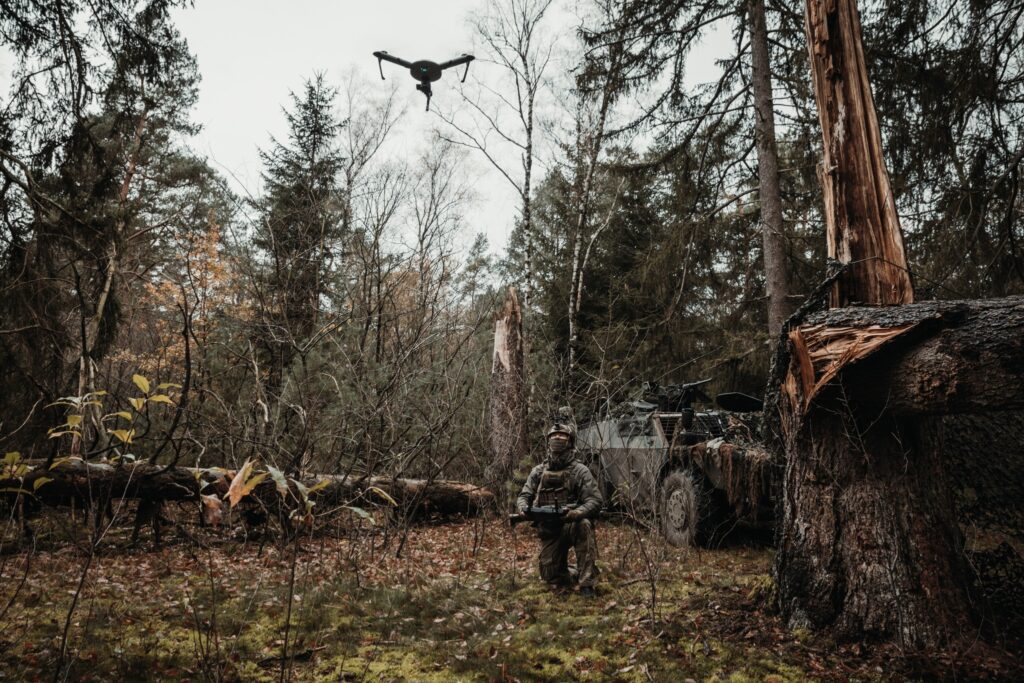 AtlasPRO is fully integrated into the NATO system and is already used by the armies of the United Kingdom, the Netherlands, Latvia, other NATO members, and also Ukraine. Atlas developers and military users alike are predicting a breakthrough in the world of military technology for small UAVs.
Ivan Tolchinsky, CEO of ATLAS says: "Using such small systems, consisting of many individual drones that fly together in swarms, each driven by a soldier, is becoming mainstream. With such groups of small drones, it is even possible to hold back a large battalion. Their number along the battlefield disorients the enemy. In fact, it may seem like a war of a bear against a swarm of bees. No matter how big and strong the bear is, a swarm of small bees will always defeat him."
Comparing UAVs with bees, Ivan talks about MESH technology that provides the ability to control up to five military birds at the same time from one station, a significant advantage offered by Atlas Aerospace. This means that you do not need to send five soldiers on a mission but can give five drones to one soldier to operate. This technology reduces the mission time in proportion to the number of UAVs involved.
Arthur Dawe (SG), commanding officer of the Infantry Trials and Development Unit (ITDU) of the British Army, says, "This added scale and complexity, with each drone able to carry out a separate task. This is a real amplifier, adding capacity, force protection, intelligence, surveillance, and reconnaissance capabilities."
In some cases, a mission may take place in a mountainous area or where there are tall buildings. Under such conditions, it is completely realistic to carry out full-fledged surveillance with a strong connection, using AtlasPro drones. One drone, connected to the MESH, can act as a signal repeater, distributing the signal to other UAVs along the chain.
M. Van de Sande, representative of the Royal Netherlands Army talks about the benefits of using AtlasPRO for reconnaissance: "When we need to do some recon, it takes so much less time than it used to take. Because of Atlas, it's so much quicker. We're using less people for recon and we'll have time to do other things."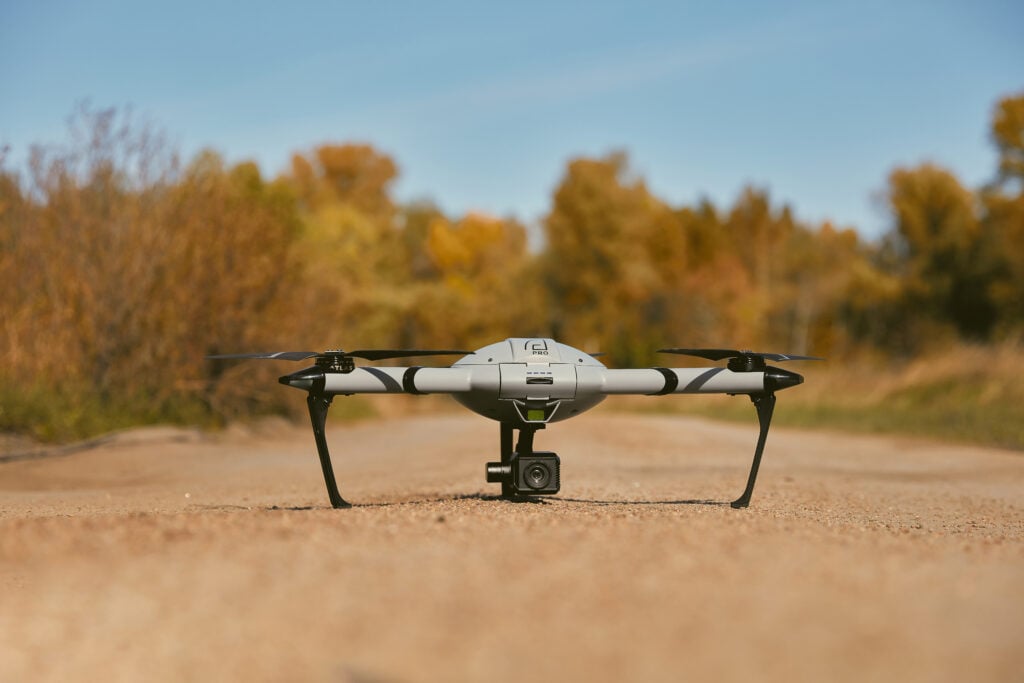 If a soldier is working in a hot spot, it is important to provide additional protection for his life. For this, Atlas offers a mission-critical feature – AtlasRELAY. A part of the MESH communication system between Atlas UAVs and AtlasSTATION, AtlasRELAY features a radio frequency (RF) module that provides a communication link with the UAV (at 5.8GHz, 802.11n WiFi, or IEEE 802.3u 10/100M Ethernet for wired connection) to AtlasSTATION. The operator can place the module up to 50 meters away and can hide in a trench or basement and continue the mission without worrying that the enemy will know his coordinates.
An additional benefit of the AtlasPRO drone is jamming and spoofing protection thanks to AtlasSDR. The AtlasSDR is able to scan frequencies, and when it detects frequency blocking, it starts hopping between frequencies from 2.2GHz to 2.7GHz. This is a crucial attribute for military requirements. According to a Ukrainian pilot, who wishes to remain anonymous because of the war, this feature increases the ability to work in conditions of signal jamming and spoofing by warfare complexes.
Atlas boldly proves that there are no impossible missions, only wrong decisions. The company is actively working to innovate and improve products, taking into account the needs of the military.