Aurora Flight Sciences, a leading developer of cutting-edge unmanned aerial systems (UAS) and aviation technologies, has partnered with Unmanned Systems Technology ("UST") to demonstrate their expertise in this field. The 'Gold' profile highlights the company's UAS, OPA (optionally piloted aircraft) and interceptor drone solutions, which have been provided to clients in the commercial, defense and government sectors around the world.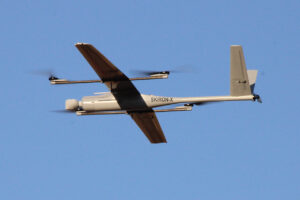 The Skiron Expeditionary sUAS (Skiron-X) is a Group 2 UAS with electric VTOL capabilities for versatile maneuvering as well as long-endurance flight. Optimized for ISR (intelligence, surveillance and reconnaissance), this small unmanned aircraft can be set up and launched by a two-person crew in 15 minutes and carries out missions at undetectable altitudes.
The aircraft features a modular nosecone payload bay that can be equipped with an ISR-focused EO/IR camera or a custom payload integration. With a flight endurance of up to 110 minutes and long-range military-grade RF communications, the Skiron-X sUAS is well-suited for a variety of operations.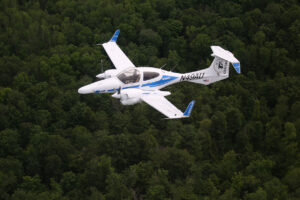 The Centaur is a multi-mission optionally-piloted aircraft optimized for multi-domain ISR and designed to support piloted, remotely piloted, or hybrid flight operations. Based on a highly fuel-efficient twin engine aircraft design, the Centaur OPA can fly for more than 16 hours at altitudes of up to 25,000 feet.
The aircraft can be equipped with a wide variety of payloads, including EO/IR cameras, SAR (synthetic aperture radar) and multispectral sensors. It can be used for research and development and flight testing of new technologies with its FAA Airworthiness Certificate that allows it access to the National Airspace System (NAS).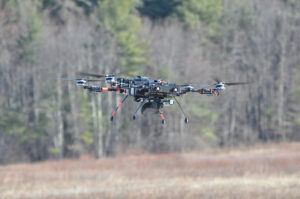 MIDAS (Modular Intercept Drone Avionics Set) is an AI-enabled multirotor UAV designed as an intercept platform for effective counter-UAS defense. Cued by radar, the autonomous system uses optical sensors to track targets and deploys a low-collateral rapid fire capability that is not harmful to humans beyond distances of 8 meters and can defeat multiple small UAVs in a single flight.
The interceptor drone has been designed with an open architecture and includes quick-change modular rails for flexible payload integration, allowing you to future-proof it against evolving threats. MIDAS is part of a counter-UAS ecosystem that also includes fixed-wing and multi-rotor aerial targets as well as HIL (hardware-in-the-loop) simulation software for training and tactics development.
To find out more about Aurora Flight Sciences and their UAS and OPA solutions, please visit their profile page: https://www.unmannedsystemstechnology.com/company/aurora-flight-sciences-corporation/