MicroPilot, a leading developer of professional autopilots for UAVs (uncrewed aerial vehicles) and drones, has partnered with Unmanned Systems Technology ("UST") to demonstrate their expertise in this field. The 'Gold' profile highlights how the company's scalable and customizable solutions can be integrated into a wide range of uncrewed aircraft platforms, including fixed-wing, multirotor, hybrid VTOL, and uncrewed helicopters.

MicroPilot's lightweight and compact board-level drone autopilots provide a range of capabilities to suit all levels of operation, from entry-level to the most sophisticated applications.
Based around the same command set, the autopilots provide a seamless upgrade path with minimal learning curve, allowing you to scale up according to your needs while utilising the same reliable hardware vendor.
The latest autopilot, MP2128HELI3, is the first to use the company's 3rd generation processor and software, offering improved processing power as well as increased safety and reliability.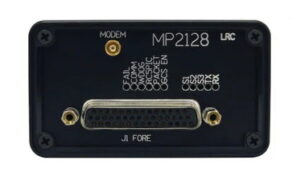 MicroPilot's all-in-one long-range drone autopilots for fixed-wing and helicopter UAVs are enclosed in a rugged aluminium housing and include all required airside and groundside system components.
The miniature autopilots incorporate a 1-watt radio modem, with the ability to connect a second external modem for additional redundancy. The built-in fly-by-radio capability allows you to manually pilot your UAV up to ranges of 20 km.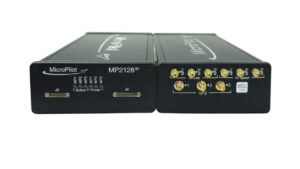 The MP21283X is a triple redundant UAV autopilot system incorporating three of MicroPilot's MP2128HELI2 autopilots for the ultimate in safety and reliability. The system includes redundant datalinks to the GCS, with multiple communication links for onboard devices such as cameras and aircraft transponders.
Configuration, state and waypoints are synchronized among all three autopilots, with advanced voting logic for reliable selection and smooth handover capabilities in the event of failure.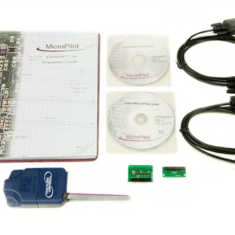 The XTENDERmp software development kit (SDK) provides a powerful set of tools that allow you to expand the functionality of MicroPilot autopilots to meet your specific requirements. The SDK features an intuitive API as well as a 6-DOF simulator that allows you to test your code with reduced risk and shortened development cycles.
XTENDERvalidate is a UAV design lifecycle software package that allows you to develop requirements and link them to flight, user, and simulator testing validation data. Users can clearly satisfy requirements via autopilot options, ground control station options, UAV design, and more. Advanced features include automated generation of test cards and documentation, easy progress tracking, and an integrated failure analysis tool.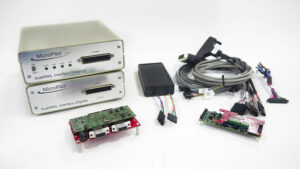 trueHWIL2 is a hardware-in-the-loop simulator that allows system developers to test MicroPilot drone autopilots in virtual flight. Providing the highest-fidelity simulation on the market, trueHWIL2 uses an analog-to-digital converter, signal conditioning, and PWM interface boards to electrically replicate all sensor outputs.
The MATLAB-based simulator enables users to adjust flight parameters and ensure the optimal operation of on-board equipment and payloads, offering superior on-the-ground validation of UAV autopilots.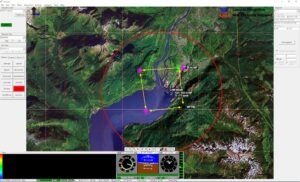 HORIZONmp is an intuitive software package for UAV ground control stations that allows operators to monitor the autopilot, set and edit waypoints, upload flight plans and initiate holding patterns, all during flight.
The highly configurable software provides real-time display of vital information, including feeds from up to eight user-defined sensors. All data is recorded for post-flight analysis.
To find out more about MicroPilot and their UAV autopilot solutions, please visit their profile page: https://www.unmannedsystemstechnology.com/company/micropilot/