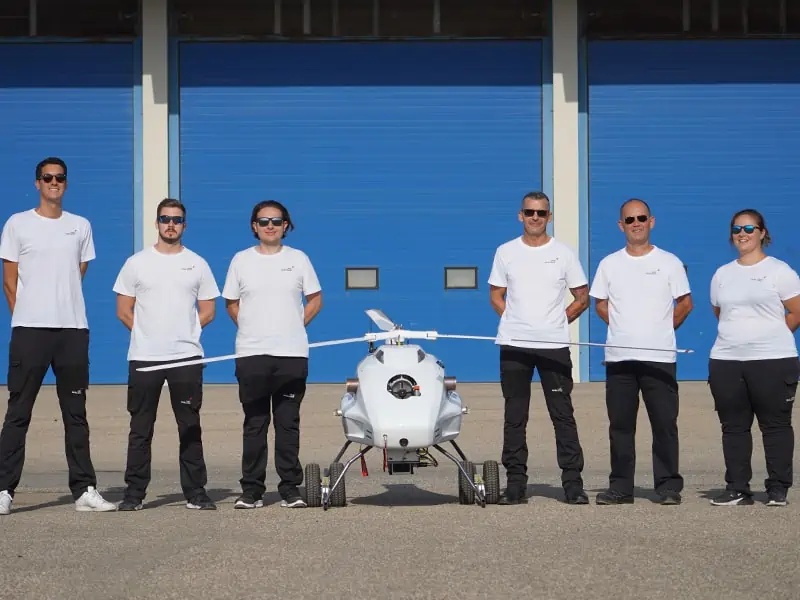 Guaranteeing that UMS SKELDAR's aircraft hold true to their performance and quality promises requires continuous testing in a variety of real-world environments and conditions. For flight operations teams, that means flying on as many days throughout the year as possible, be it on the coldest winter days in Switzerland or during the height of the summer. The team's latest of many campaigns to accumulate flight hours and test the quality of the V-150 lasted almost two months and was based out of Taranto-Grottaglie airport, Italy.
In this campaign, the V-150 was tested in Beyond Visual Line of Sight (BVLOS) missions over land in sparsely populated areas. BVLOS operations represent the future for civilian UAS operations, and continuous testing of our V-150's capabilities proved the robustness and performance characteristics of our platform. Additionally, the team successfully performed various mission scenarios, including powerline inspection and missing persons search missions. The V-150 is the perfect tool for use in these types of civilian missions, as it allows crews to monitor large infrastructure safely and efficiently across expansive areas.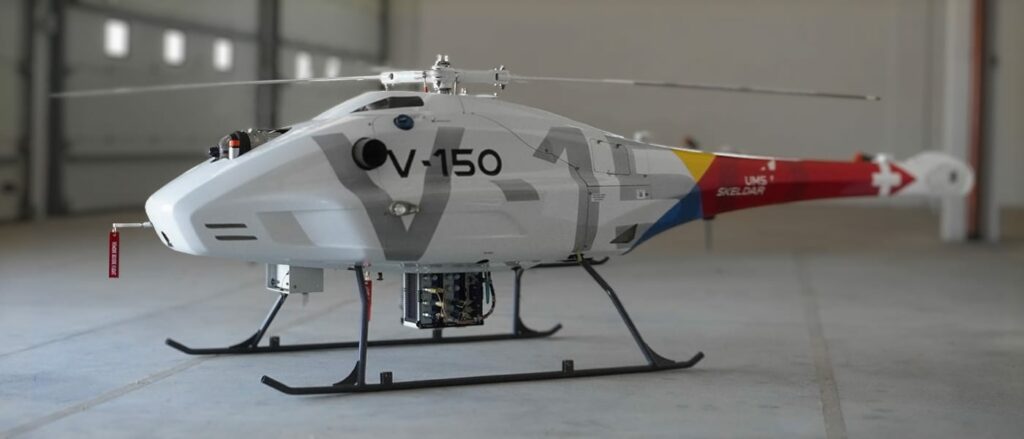 When UMS-SKLEDAR unmanned aerial systems (UASs) fly alongside manned air traffic, the crew must book their slot time, the same way a manned aircraft would, to ensure the safety of everyone involved. During these two months, the crew responsible for operating the V-150 consistently liaised with regular manned traffic via Air Traffic Control (ATC).
The campaign proved the benefits of the V-150's small logistical footprint, proving that the platform can be operated by a small team of two people, representing large advantages for a variety of operations in fast deployment scenarios. In addition to this, the ease of maintainability of the system was also demonstrated thanks to the modular design of the system that makes routine inspections very efficient and subsequent turnaround times very short.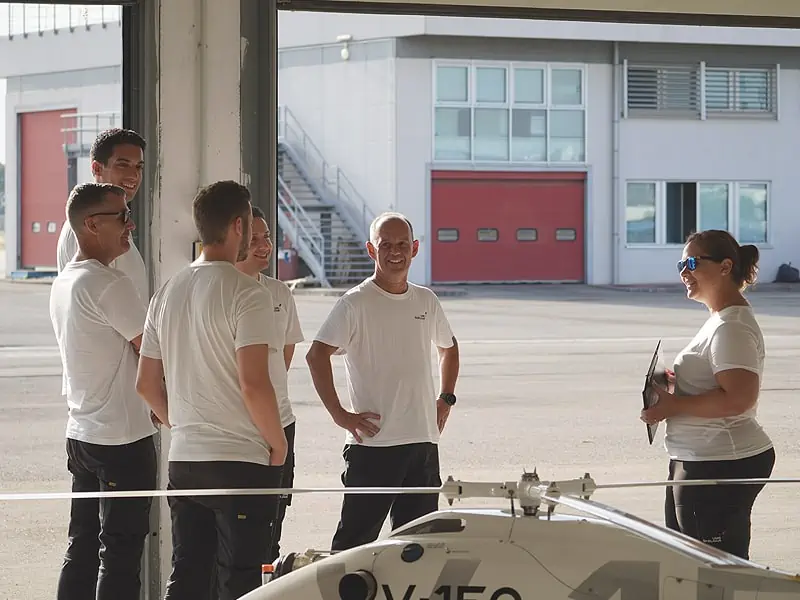 The Grottaglie campaign represents the second time the V-150 has successfully undergone this exercise in a span of just twelve months. During the first campaign, UMS SKELDAR was involved in the ECARO project for three-week long trials helping the team to build the knowledge and experience of EGNSS-based UAS flights into controlled airspace. Becoming one of the first UAS platforms in its category to fly BVLOS in Europe under EASA regulations, the V-150 followed a flight profile and satellite approach procedure designed by ENAV.
ECARO is a multidisciplinary project whose main objective is the adoption of European satellite navigation systems GNSS (Global Navigation Satellite Systems), EGNOS and Galileo, for all civil aviation applications including UAS operations as well as rotorcraft operations.
The campaign is another step in the optimization process of the V-150, especially at high altitudes and in hot weather conditions to boost the robustness of the platform.