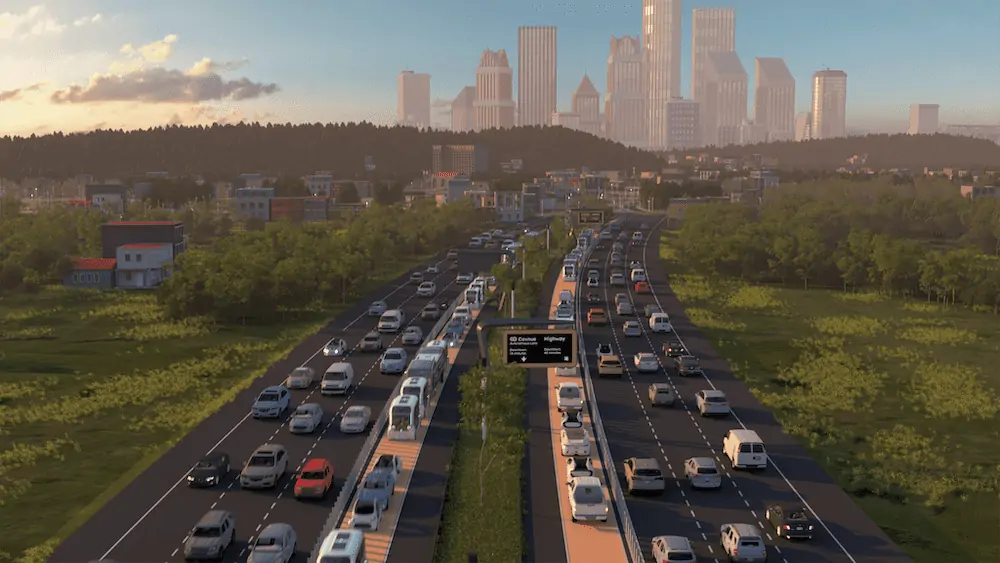 Cavnue, a developer of advanced roadways designed to unlock the full potential of Connected and Automated vehicles (CAVs), has issued a statement regarding the bi-partisan Michigan Senate Bill 706 being signed into law.
"By passing Senate Bill 706, the nation's first automated vehicle roadway legislation, the State of Michigan has once again positioned itself to capitalize on a wave of transportation innovation that will be deployed in the next decade," said Tyler Duvall, co-founder and CEO of Cavnue. "This type of legislation will help usher in a new era of advanced roadways and all of their associated benefits—reduced roadway fatalities, reduced congestion and significantly improved travel experience."
Michigan's Senate Bill 706, introduced by Senator Ken Horn (R – Frankenmuth), was passed by the Michigan Legislature with broad bipartisan support and signed by Governor Gretchen Whitmer to become the first piece of legislation adopted in the US specific to the deployment and operation of technology-enabled roadways for CAVs.
The legislation authorizes the Michigan Department of Transportation (MDOT) to designate automated vehicle roadways, enter into agreements with technology partners to operate them, and allows for a user fee to be assessed.
This legislation is a key component necessary to continue the development of the US' first CAV Corridor. As announced by Governor Whitmer in 2020, Cavnue was selected to serve as the Master Developer of this corridor, with the initial deployment launching on Interstate I-94 between Ann Arbor and Detroit.
"This legislation supports further progress being made by our team and MDOT on this innovative effort," said Duvall. "The legislative environment in Michigan now allows us to continue additional investment in the project."
Simplifying the vehicle automation problem through specialized lanes can be the catalyst to enable increasingly automated operations for all types of vehicles.
Cavnue is working with and alongside numerous vehicle manufacturers, from passenger to commercial, to accelerate a much broader and faster adoption of the benefits of automated vehicles to all manner of public and private road users.