Kongsberg Geospatial a leading developer of mission-critical software applications that provide mapping capabilities, geospatial data visualization, and situational awareness for UAVs (unmanned aerial vehicles) and uncrewed systems, has partnered with has partnered with Unmanned Systems Technology ("UST") to demonstrate their expertise in this field. The 'Gold' profile highlights how their high-performance geospatial solutions enable the next generation of civilian and military BVLOS (beyond visual line of sight) drone missions, and also provide UTM (unmanned traffic management) and airspace awareness for integrating UAVs into civilian airspace.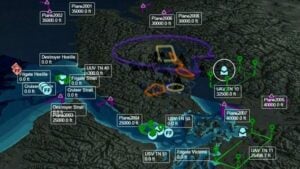 IRIS UxS is a full-featured ground control station software package that delivers enhanced real-time situational awareness for UAVs operating beyond visual line of sight (BVLOS), and is also ideal for USVs (unmanned surface vessels) and UUVs (unmanned underwater vessels). Providing the ability to track multiple vehicles in real time, IRIS UxS integrates 2D and 3D map and terrain data, aeronautical information, data from sensors, cameras and drone telemetry, as well as ATM/UTM (air/unmanned traffic management) data feeds.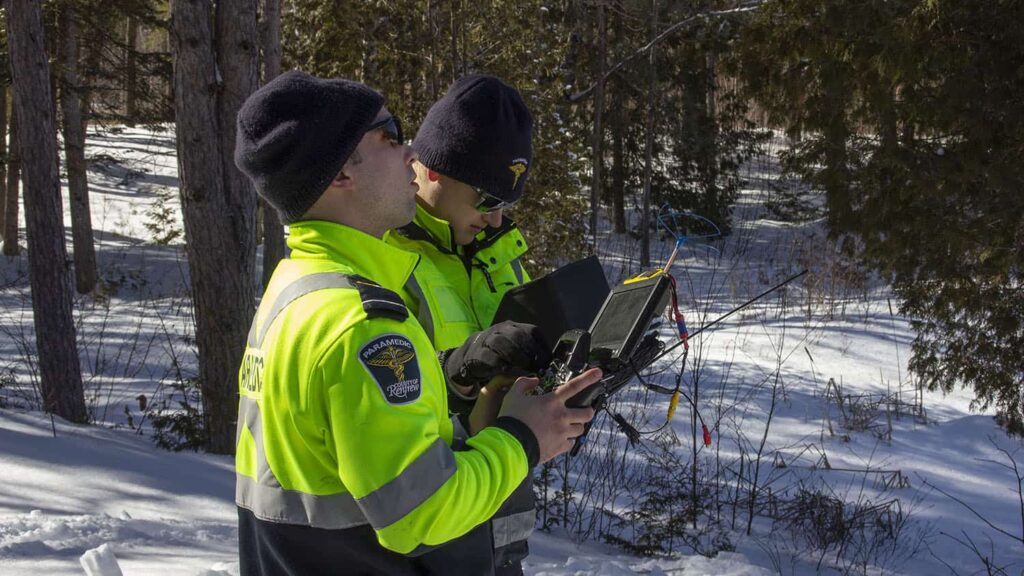 IRIS AM is a real-time Airspace Management System for emergency operations, disaster response and counter-UAS that provides a clear operating picture and awareness of all manned and unmanned air traffic in the vicinity. IRIS AM utilizes real-time data sources such as radar, telemetry and ADS-B, and is ideal for first responders, security organizations, search and rescue, and critical infrastructure protection.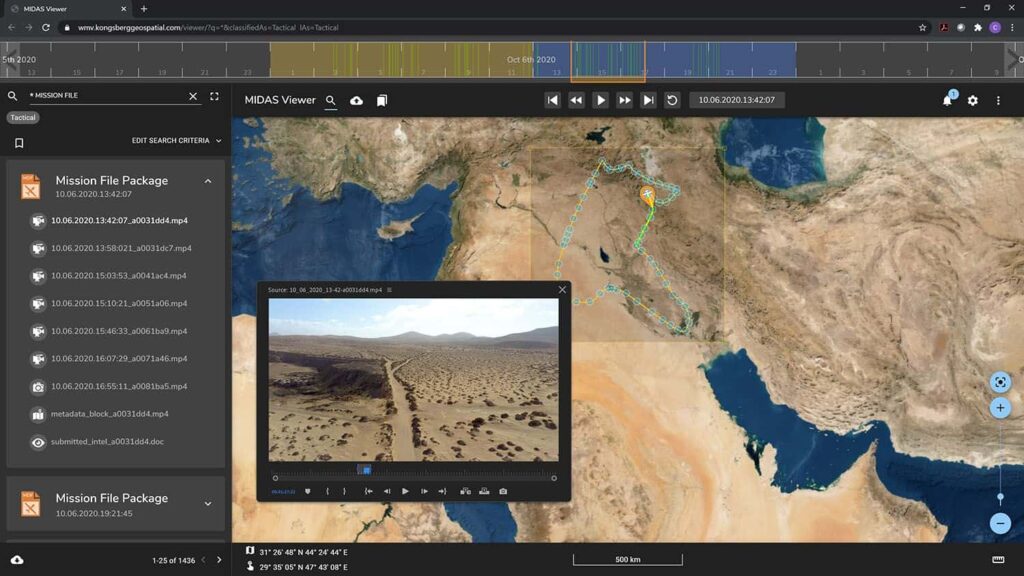 A powerful system for processing, exploitation, and dissemination (PED) of ISR data from UAS and unmanned systems, MIDAS is a highly portable solution that can be deployed anywhere and allows users to review and compare real-time, near real-time and historical sensor data, including full-motion video (FMV).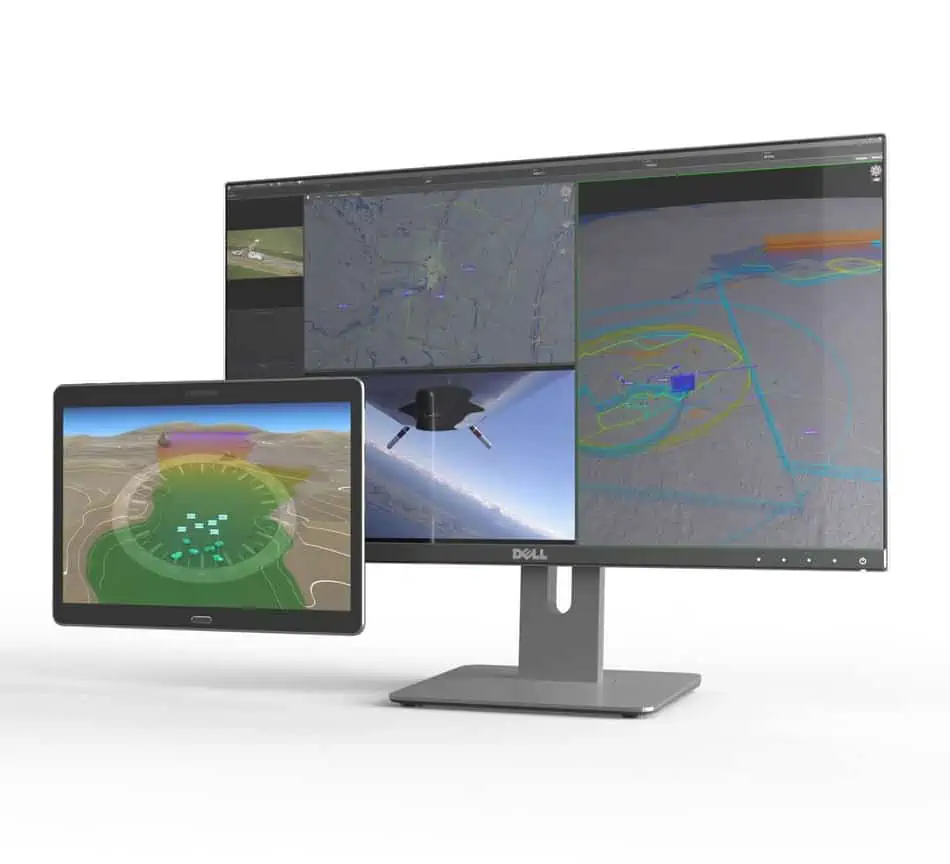 Geospatial software development kit TerraLens is a powerful software development kit (SDK) that allows users to easily create real-time 2D and 3D GIS (geographic information system) mapping and geospatial data visualization applications. The software allows developers to layer map data with multiple sources of geospatial data, including real-time data feeds, databases, maps and images.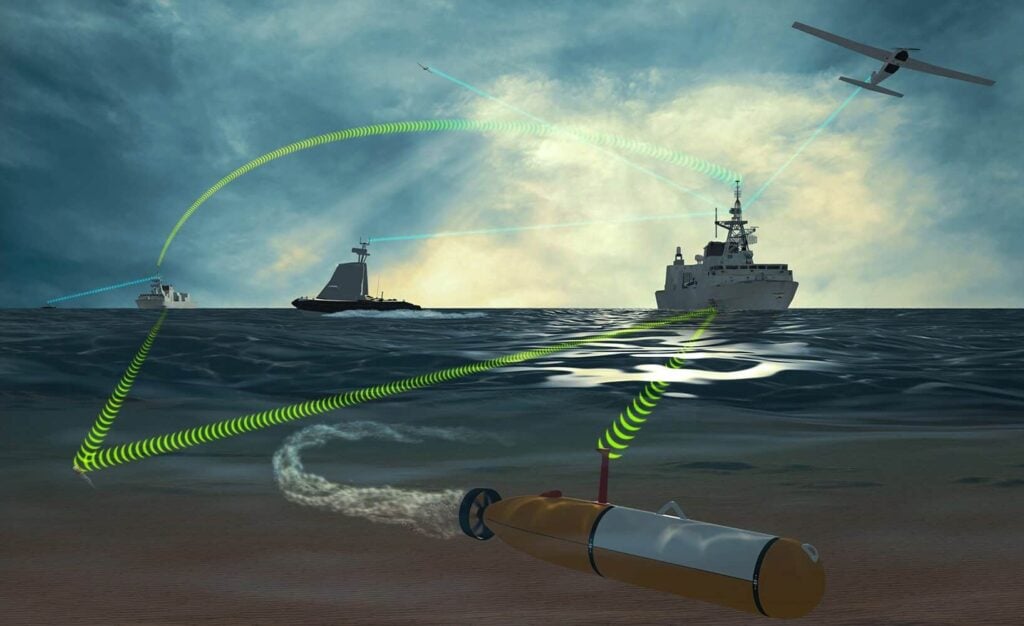 MDCS provides multi-domain command and control for unmanned systems operating on land, at sea and in the air. Designed for army and naval UAVs, UGVs, USVs and UUVs, the software provides an intuitive integrated picture of a large number of tracks at a wide range of altitudes and depths and moving at very different speeds.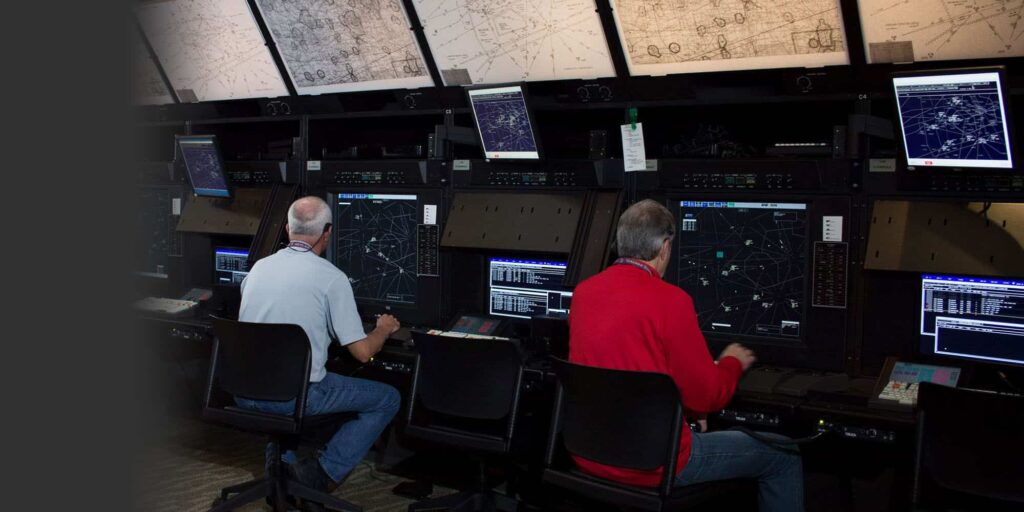 High-fidelity airspace and ATM simulator I-SIM is a radar simulation system that is ideal for supporting UAS integration into civil airspace. Supporting both en-route and terminal operations, the system is delivered with fully-functional ERAM and ARTS/STARS display applications.
To find out more about Kongsberg Geospatial and their geospatial solutions for unmanned applications, please visit their profile page: https://www.unmannedsystemstechnology.com/company/kongsberg-geospatial/