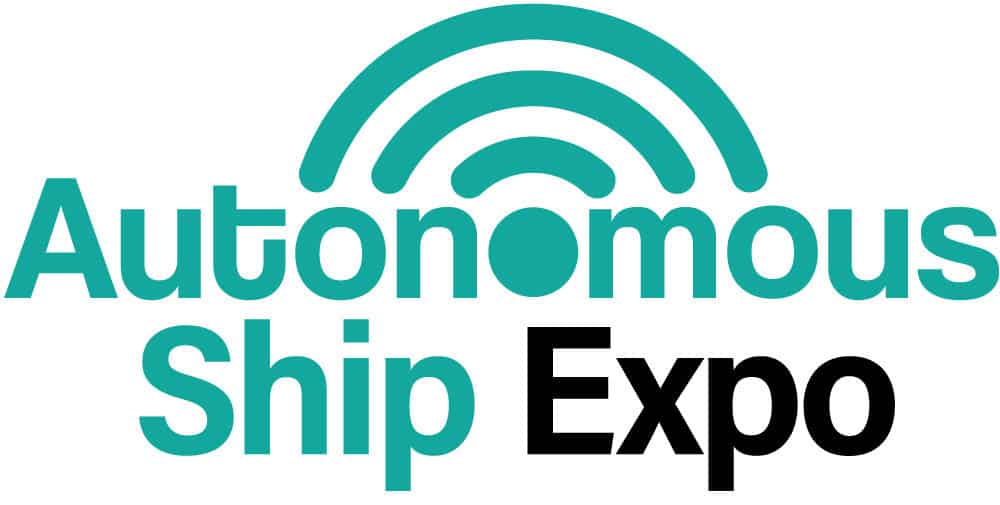 The Autonomous Ship Expo zone within the wider Electric & Hybrid Marine Expo will bring together the latest autonomous navigation technology and automated onboard systems developers, sensors, e-navigation systems, automation software and maritime remote-control technology.
Held at Amsterdam RAI, the Netherlands, June 21-23 2022, the event is dedicated to showcasing the latest and next-generation solutions and technologies to enable varying degrees of automation – from anti-collision assistance to fully autonomous operation – across the ship and cargo handling sectors. It features a highly focused exhibition immediately alongside a conference. Both are free to attend and over 50 organizations will feature.
The Autonomous Ship Expo will feature leading experts from around the world presenting their latest technological innovations, case studies and research programs, providing a unique opportunity to exchange ideas and network with this pioneering community of maritime engineers.
DNV, Fraunhofer, HamiltonJet, MAN Energy Solutions, RH Marine, Shiptec and the Norwegian Maritime Authority are just some of the leading organizations set to share their expert insights. Presentations of note include Toward smart ships: a shipyard and designer perspective from Kasper van der El, a research engineer at Damen; and Using simulated environments to ensure autonomous navigation from Phil Thompson, director of maritime simulation and training at BMT.
"As far as I am aware, Autonomous Ship Expo is the only event of its kind in the world," says event director Michael Blackhurst. "Although there are other autonomous marine conferences, there are none that offer an exhibition alongside a dedicated conference to provide such a unique business and networking opportunity."
Exhibition visitors and conference delegates also benefit from free access to the surrounding Electric & Hybrid Marine Expo, taking place in the same venue and at the same time as Autonomous Ship Expo.
"One of the real benefits of Autonomous Ship Expo is the huge crossover with Electric & Hybrid Marine Expo – most autonomous vessels being developed are either fully electric, fuel cell or hybrid," continues Blackhurst. "The marine powertrain community will gain a huge amount from learning more about the autonomous solutions on the maritime horizon. Equally, visitors to Autonomous Ship Expo will benefit from meeting the suppliers of ground-breaking, more sustainable propulsion technology."
Leading exhibitors at Autonomous Ship Expo include ASV (a subsidiary of L3Harris Technologies Inc.), Bachmann Electronic, Current Scientific Corporation, FiFi4Marine, Maritime Robotics, Ouster, Sea Machines and Velodyne.
Highlights from the show floor include Sea Machines' introduction of computer vision and enhanced situational awareness capabilities to its legacy SM200 and SM300 wireless remote helm and autonomous command and control technologies. The company has chosen Autonomous Ship Expo to be one of the first events to display its newly launched products and solutions featuring Artificial Intelligence (AI) and computer vision capabilities.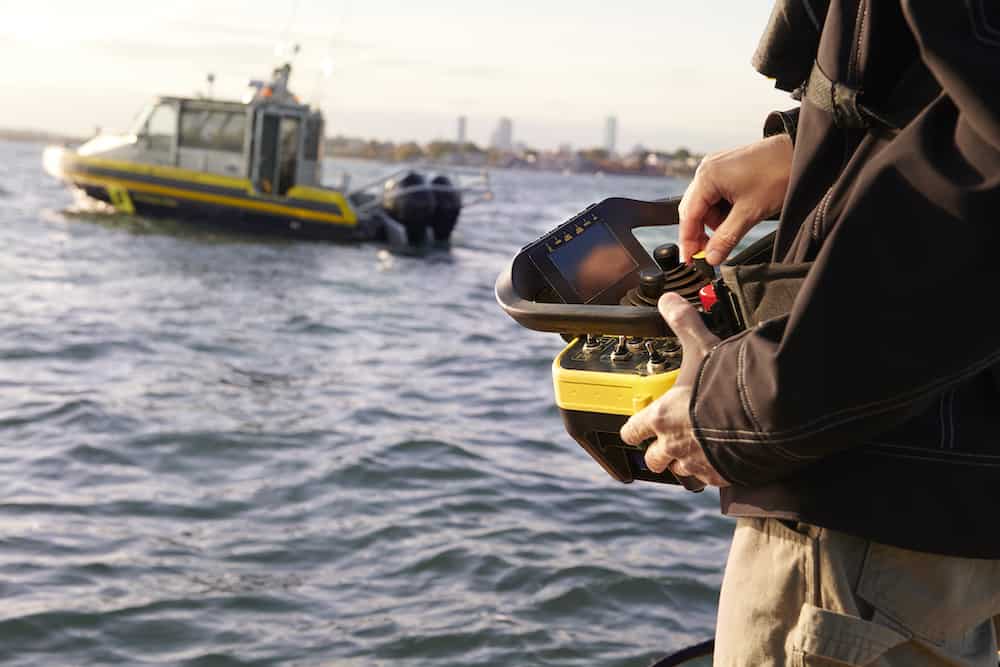 The SM200 wireless beltpack and joystick offer mariners full wheelhouse control from the best vantage point. The onboard console supports remote helm control, propulsion and payload equipment. Operators can safely and confidently control the vessel from onshore or from a nearby vessel, with unobstructed visibility and without the need to rely on a remote spotter.
The SM300 enables operators to remotely command and monitor multiple autonomous vessels from a second location. This level of autonomy elevates the bridge crew from controller to commander, transferring routine tasks to reliable, autonomous systems and allowing crews to focus on high-value jobs. Furthermore, AI sensors enhance comprehensive situational awareness, ultimately increasing safety and mitigating risk in dynamic ocean environments.
LS Elektronik will present its Mimer SoftRadio, which allows operators to remotely control a radio on board an Unmanned Surface Vehicle (USV) from a command center on shore. GMDSS rules stipulate that a ship must have a marine radio on board to answer calls or alarms from nearby ships. When running the ship remotely, this needs to be addressed through a remote-control system so that the ship operator can still handle the radio as if he or she were on board the ship.
With Mimer SoftRadio, marine radio, PA and ambient microphones can be remotely controlled over IP, using 4G/5G or satellite. One operator can handle many ships in parallel, and several operators can connect to each ship. All calls can be recorded with the Mimer VoiceLog software. The technology is used all over the world on USVs, Unmanned Aerial Vehicles (UAVs), oil rigs and offshore windfarms.
AILiveSim has an innovative approach to AI development for the maritime industry with a simulation platform that can integrate any application. Currently, managing the test, validation and training of AI is resource intensive, which can slow down overall innovation on ships. In short, collecting data can be laborious, impractical and costly. Generating data virtually, with all the proper physical properties, can help solve these problems at a better cost-to-efficiency ratio than current methods. AILiveSim's combination of powerful procedural content and an algorithmic exploration feature reduces costs and manual work, helping developers get to market faster and with confidence in the AI they deliver.