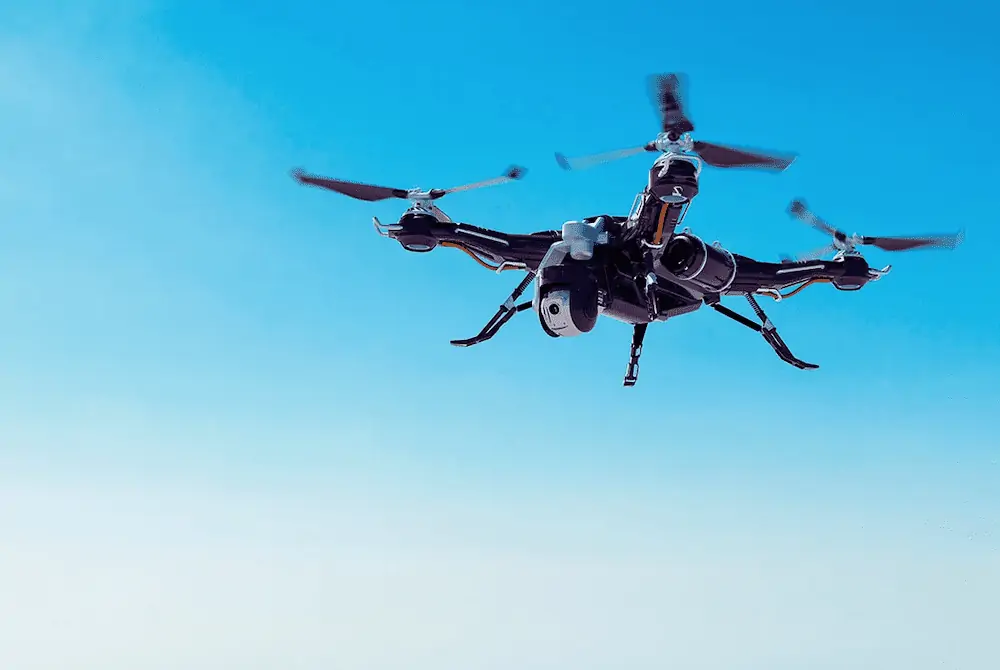 Inmarsat has expanded the Partner Network for its Velaris Unmanned Aerial Vehicle (UAV) connectivity solution with the addition of software company Dimetor, which facilitates Beyond Visual Line Of Sight (BVLOS) operations in cellular networks, and Bellwether Industries, an Urban Air Mobility (UAM) solutions provider for intra-city travel.
The Partner Network was established in late 2021 to encourage innovative collaborations using Inmarsat's Velaris connectivity solution, which allows commercial UAVs to operate long distance flights and access various applications, such as real-time monitoring, to ensure safe integration with aircraft in commercial airspace. In addition, it allows a single pilot to remotely operate multiple UAVs at scale, making operations more commercially viable.
As the latest additions to the Velaris Partner Network, Dimetor and Bellwether Industries have joined existing members Altitude Angel, an Uncrewed Traffic Management (UTM) technology provider, and Harvest Technology Group, a specialist in ultra-low bandwidth livestreaming technology.
"We're delighted to welcome Dimetor and Bellwether as members of our Velaris Partner Network, especially at this incredibly buoyant time in the BVLOS and urban air mobility spaces," said Anthony Spouncer, Inmarsat's Senior Director of UAVs and Uncrewed Traffic Management. "Such innovative collaborations, powered by the unparalleled capabilities of Inmarsat's ELERA L-band satellite network, are fantastic news for uncrewed aviation and will directly benefit customers across this growing industry."
Dimetor's affordable, efficient BVLOS UAV solution
Dimetor's AirborneRF solution brings together live radio network data from terrestrial Mobile Network Operators (MNO) with UAV airspace control systems. By adding Inmarsat's Velaris satellite communications capabilities, UAV operators will have access to integrated terrestrial and space-based datalink communications for low-cost, high reliability data routing at any place and time, allowing UAVs to be reliably controlled within a three-dimensional airspace safety corridor.
Using the latest high-performance computational technologies and Inmarsat's communications spectrum, Dimetor will aggregate 4G and 5G data for flight planning, risk assessment, flight clearing and operation, adding satellite communications to its data visualization to calculate and display routes that provide the best coverage to support flight plans. This will achieve an assured 99.9% uptime in all types of weather and satisfy regulatory requirements through dual dissimilar redundancy.
As part of its UAV roadmap, Inmarsat will introduce a combined L-band satcom and LTE hybrid terminal that will be integral to the delivery of the solution. The newly-developed terminal will create integrated terrestrial and satellite communications that provides an affordable solution for UAV operators.
"Our partnership with Inmarsat is a key milestone in progressing BVLOS solutions for UAV operators," said Thomas Wana, Dimetor's CTO and Co-Founder. "Together, we are working to expand and bring AirborneRF to the market, combining our capabilities and expertise to create a platform that caters to the evolving wants and needs of customers. We're excited to see what we can achieve as part of the Velaris Partner Network, and look forward to close collaboration with the Inmarsat team for years to come."
Inmarsat's Anthony Spouncer added: "Partnering with Dimetor is a crucial next step in the development of accessible Beyond Visual Line of Sight UAV solutions, particularly those that come at an attainable price point without compromising on reach and quality of coverage. The combination of 4G and 5G with Inmarsat's highly reliable, always-on ELERA network, visualized by AirborneRF, will be the best way to plan efficient Line of Sight (LOS) and BVLOS operations. This will be a game changer for the industry, offering world-first technologies within an affordable and efficient solution for UAV operators."
Bellwether ensures safety and harmony in intra-city travel
To revolutionize intra-city travel, Bellwether is bringing to market Volar, an Urban Air Mobility aircraft for personal and private mobility, designed to fly anyone at any time between any points in a city. Volar's user-centric design and city compatibility aims to redefine future lifestyles and reduce complications often associated with city transportation, helping make stress-free intra-city transportation a reality, sooner rather than later.
The industry-first collaboration between Inmarsat and Bellwether Industries will explore how satellite communications can optimize the future of intra-city transportation services, with a focus on safety, regulation and innovation.
Inmarsat's Velaris connectivity solution and the company's existing expertise in aviation safety systems will enable Bellwether's Volar to safely and seamlessly integrate with commercial airspace no matter where it flies, with accurate positional information reported back from onboard satellite navigation systems, and the ability to combine and harmonise this data for Uncrewed Traffic Management. Additionally, Bellwether will gain access to regulatory and air traffic management expertise from Inmarsat and Velaris partners throughout the design and implementation process.
"Inmarsat's contribution is extremely important to the future development of Bellwether's Onboard Vehicle Management System and airspace integration," said Kai-Tse Lin, Bellwether's Co-Founder and Chief Operating Officer. "It's crucial that the operation of our Volar urban aircraft is a simplified and user-friendly experience, making commuting in a Volar easier than driving your car."
Inmarsat's Anthony Spouncer added: "Our partnership with Bellwether will be critical in the development of safe and efficient intra-city transportation services with passenger experience as their driving force. In collaboration with an urban air mobility platform manufacturer, Velaris will play a key role in making safety and efficiency industry-standard features for the intra-city transportation sector. Together we're defining a new category of transportation that is passenger orientated by design, prioritizing safety and regulation."