Sealevel Systems, a leading developer of industrial-grade embedded computing design, I/O electronics and IoT (Internet of Things) solutions for aerospace, defense and robotics applications, has partnered with Unmanned Systems Technology ("UST") to demonstrate their expertise in this field. The 'Platinum' profile highlights how the company's products can be used to enable robust control and mission-critical communications for a wide range of unmanned systems designs, including UAVs (unmanned aerial vehicles), UGVs (unmanned ground vehicles) and UUVs (unmanned underwater vehicles).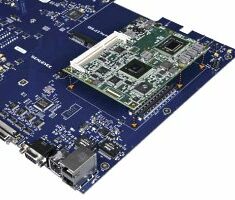 Sealevel Systems offers a range of embedded solutions for I/O intensive applications, including SWaP-optimized industrial computers, rugged touch-panel PCs, and COM carrier boards. These highly configurable embedded products deliver unmatched computing power and versatility.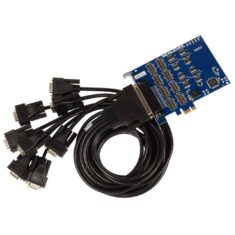 High-speed asynchronous and synchronous serial interfaces support RS-232, RS-422, RS-485, and RS-530 standards, with PCI, PCIe and USB options available for quick and easy communication with serial devices. All products include up-to-date software drivers and convenient setup tools.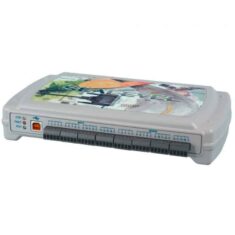 Analogue and digital I/O modules and adapters allow you to monitor and control real-world signals using any computer via USB, Ethernet, Wi-Fi, serial or PCI/PCIe interfaces. I/O engineering capabilities include optically-isolated inputs, TTL-to-solid-state relay outputs, and analogue-to-digital and digital-to-analogue conversion.
Sealevel's I/O products can scale from monitoring just a few inputs up to creating distributed control networks, providing you with a solution for any size of application.
Industrial-grade USB hubs add four or seven USB ports to a host computer, with up to USB 3.1 speeds. Sealevel also provides USB isolators that ensure medical-grade isolation of your connected devices.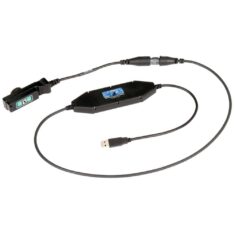 The ACC-188 synchronous serial radio adapter is compatible with a wide range of leading tactical radios used in military and defense applications. The adapter works with any radio with a MIL-STD-188-184-compliant synchronous serial communication port, and enables radios to send critical data including GPS maps, images, coordinates, and text communications.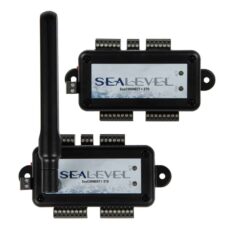 Sealevel's Industrial IoT edge devices are ideal for robotics, automation and remote data acquisition applications, providing a variety of digital, analog and sensor I/O options as well as Wi-Fi and cellular connectivity.
A secure IIoT cloud software platform is also available that allows you to monitor, track, analyze and control data from our I/O devices, providing convenient real-time actionable information.
Sealevel also creates custom embedded engineering solutions and I/O board designs to solve a wide variety of customer challenges. The company is committed to delivering maximum success in every custom project, and can provide you with a bespoke solution that fits your exact requirements, handling every stage from proof of concept through to post-shipment support.
To find out more about Sealevel Systems and their embedded hardware and I/O solutions for unmanned systems, please visit their profile page: https://www.unmannedsystemstechnology.com/company/sealevel-systems/