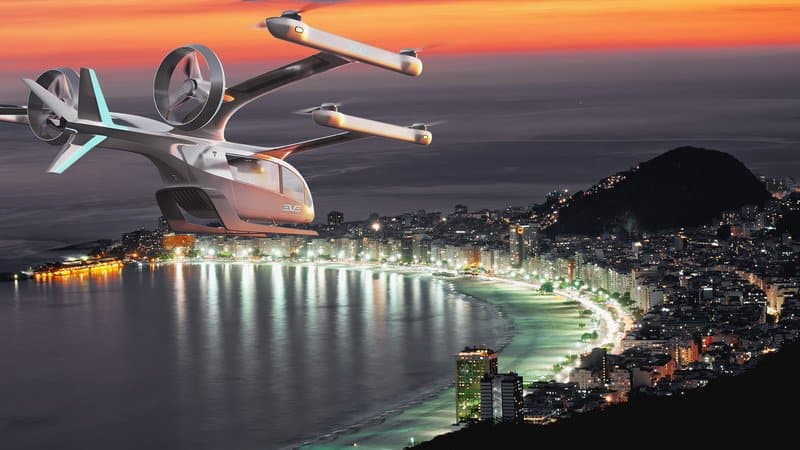 Iris Automation has confirmed that it has partnered with Embraer, who are aiming to accelerate the future of efficient and sustainable autonomous aviation with projects such as an eVTOL (electric vertical take-off and landing) urban air mobility platform. Iris Automation is a leading developer of detect-and-avoid technology that enables safe BVLOS (Beyond Visual Line of Sight) drone operations.
The agreements with Iris Automation, and other firms such as Near Earth Autonomy, Ansys, Daedalean and Motora.ai, are part of Project EASy (Embraer Autonomous System), which uses agile experimentation processes for the development of best-in-class solutions that will enable the autonomous aviation capabilities of the future.
The companies are working with Embraer to accelerate the creation of innovative technologies for future air mobility, in line with Embraer's strategy of establishing strong partnerships in the global innovation ecosystem. The companies will work together in an open innovation approach to develop and evaluate several new autonomous flight technologies, both in simulation and real flight conditions.
Jon Damush, CEO of Iris Automation, commented: "Given Embraer's leadership, this partnership is important in making autonomous flight more ubiquitous and safe for everyone. Project EASy brings together many of the most innovative players across aviation technologies, bringing these developments to the global stage and providing an important forum for greater collaboration and adoption."
Maurilio Albanese Novaes Junior, Head of Research & Technology at Embraer, said: "We have been working intensely to co-create the aviation of the future in a broader collaboration with key technological partners. We are glad to now have Near Earth Autonomy, Iris Automation and Daedalean contributing with their unique knowledge and experience in autonomous flight, as well as Ansys with its physics-based sensor simulation and expertise, along with Motora.ai which brings agile and flexible software integration to add value to our development project."