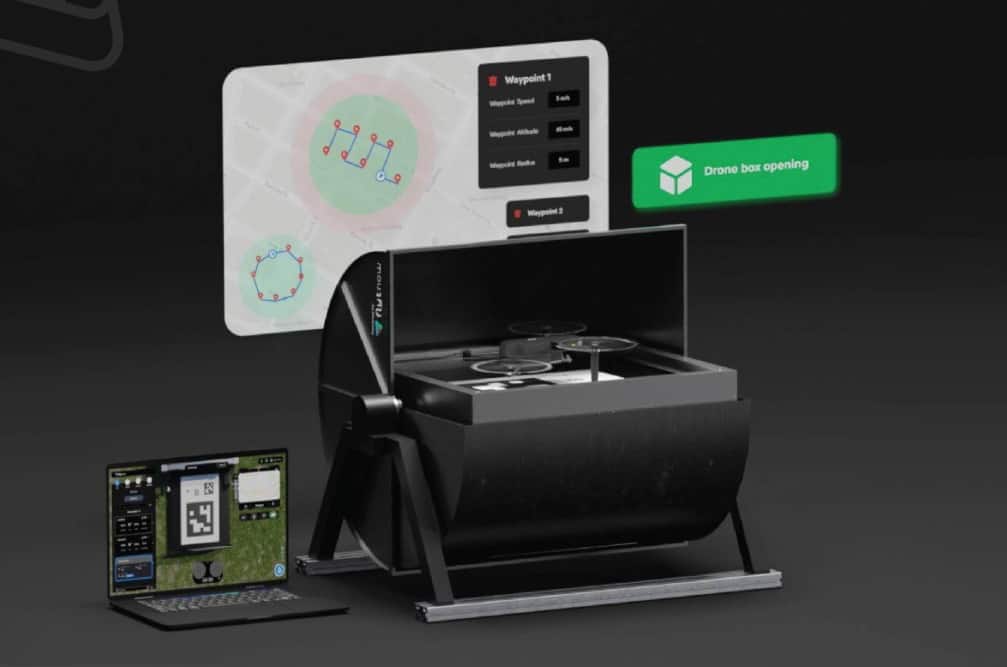 FlytBase has partnered with drone manufacturer and service provider DroneBase to create scalable commercial drone-in-a-box (DiaB) solutions that can be used to deploy autonomous security, monitoring, and public safety operations in Italy.
FlytBase's cloud-based drone automation software, FlytNow, has been designed as a modular and interoperable system that will allow businesses to realize the potential and efficiency of DiaB technology. The company broke down the complexity of a DiaB system by separating and focusing on each of its building blocks — drones, docking stations, and automation software — and adopting a design strategy that offers both high flexibility and reusability to customers based on their specific use case.
FlytBase also realised that they would be able to leverage proven, readily available drones and collaborate with DiaB manufacturers and system integrators to build and offer a complete integrated solution. To this end, they partnered with DroneBase to integrate several drone docking stations and DJI's Consumer & Enterprise drone series (such as the Mavic 2, Mavic 2 Enterprise, and Matrice series) with FlytNow, thus creating DBase. Customers would now be able to procure DBase as a ready-to-use solution, saving several precious months in setup and onboarding.
Elia-Ray Salem, Project Manager at DroneBase, commented: "As drones continue to become more powerful and permeate several industries, DBase is intended to reduce and eventually eliminate the burden of manual drone piloting, setup, and charging. With mission management and remote device control powered by FlytNow, conducting BVLOS flights for data collection becomes easier and more scalable."
DBase is ideal for any application that requires the acquisition, processing, and analysis of visual data, including:
Corporate: Perimeter security and asset monitoring
Construction: Inspection, mapping, and monitoring of project sites; safeguarding of construction equipment
Agriculture: Crop and growth monitoring
Oil & gas: Pipeline inspections
Power: Wind, solar, and powerline inspections
Tourism: Monitoring and surveying of cultural heritage sites
Journalism: Aerial photography and videography of POIs
Wildlife conservation: Population and habitat inspection of flora & fauna
Military: Acquisition of aerial intelligence
Public safety: Emergency response and search & rescue operations for law enforcement, fire safety teams, etc.