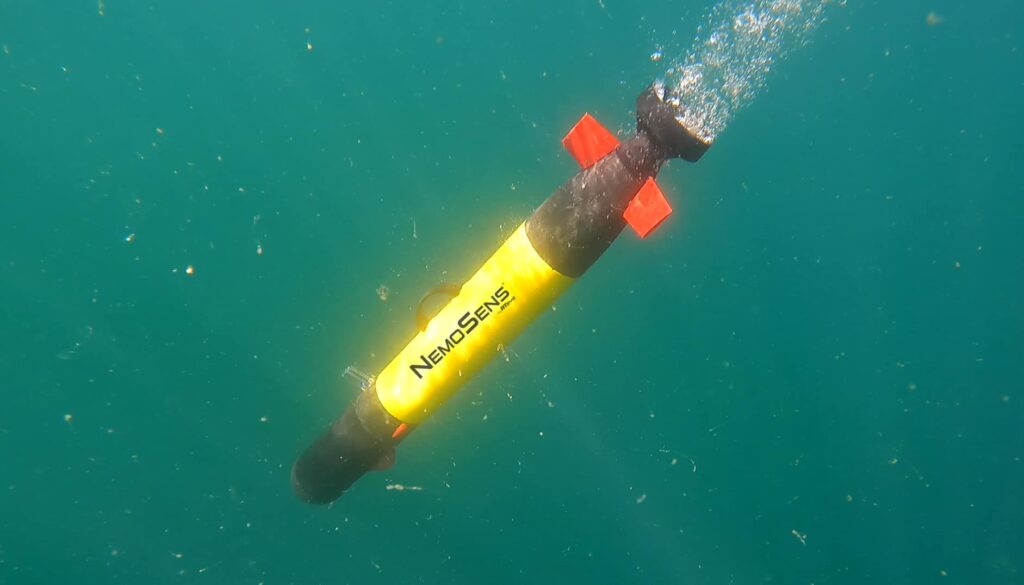 RTSys has partnered with IM-Solutions and IES (Institut d'Electronique et des Systèmes) to develop CEMAS (Continuous Environmental Monitoring At Sea), an autonomous mobile surface station capable of deploying several of RTSys' NemoSens µAUVs (autonomous underwater vehicles) for environmental survey applications.
The aim of CEMAS is to provide an automated real-time information and monitoring capability that can partially replace manned service vessel rotations, thus reducing risk to human operators and bringing down deployment costs.
Target applications include:
Monitoring wind farms during all phases of site characterization
Installation of infrastructure
Surveillance of port and coastal works
Environmental monitoring (water quality, fauna and flora) of marine protected areas
Monitoring of physico-chemical parameters in aquaculture
The technological building blocks that will be developed in pursuit of the project will also be applicable to the maritime security and defense markets.