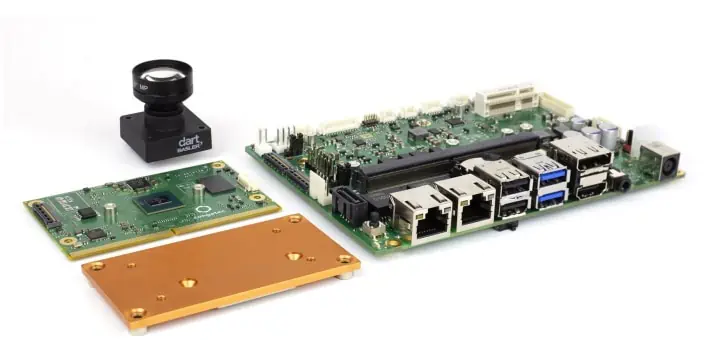 Congatec has released a whitepaper highlighting how its preconfigured embedded vision platform can be used to aid a variety of AI-accelerated systems such as self-driving vehicles and robotics applications. Congatec's solution is based on the NXP i.MX 8 Plus processor and features an advanced integrated Neural Processing Unit (NPU).
Download the full whitepaper from Congatec's website
The whitepaper covers:
How the NPU provides the computing performance required for deep learning and machine learning at the edge
Details of the core hardware of the starter kit based around the NXP processor and NPU, which allows developers to quickly and securely bring AI vision to their edge applications
Other components of the starter kit, including the eIQ Machine Learning software development platform and the MIPI CSI-2.0 Basler dart camera
To find out more about how Congatec's preconfigured AI vision starter set can save development time and effort when designing embedded vision systems, download the full whitepaper from Congatec's website.