ACUA Ocean is developing a long endurance Unmanned Surface Vessel (USV) powered by liquid hydrogen (H-USV), the first purpose-built USV to operate using only hydrogen fuel.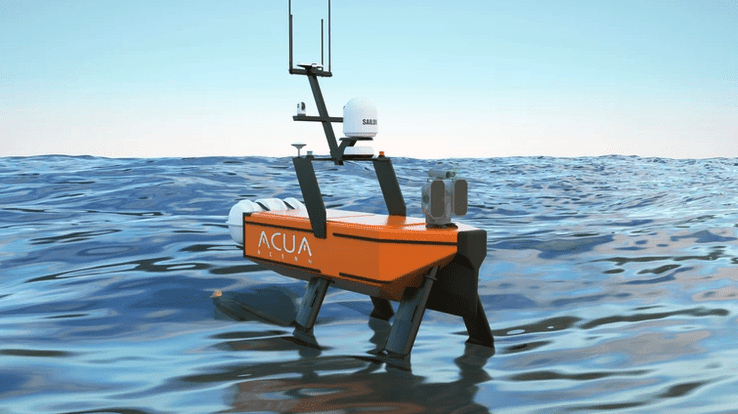 The project, part of the U.K. Clean Maritime Demonstration Competition, is being partly funded by grants from the Department for Transport, and is being delivered by Innovate U.K.
Once operational, the prototype vessel – named Ocean Protector – will have an endurance of up to 70 days at sea, with an ability to achieve sprint speeds of 20 knots while releasing no carbon emissions.
Scheduled to launch in May 2022, the vessel will focus on marine monitoring and protection. The H-USV aims to serve as both a security presence and as a scalable data platform, whilst delivering major project cost savings. Hazardous jobs involving long periods at sea can thus be repurposed and re-skilled into high tech operator roles.
"As a proud island nation built on our maritime prowess, it is only right that we lead by example when it comes to decarbonising the sector and building back greener," said Transport Secretary, Grant Shapps. "The projects announced today showcase the best of British innovation, revolutionising existing technology and infrastructure to slash emissions, create jobs and get us another step closer to our decarbonisation targets."
Aimed at the rapidly growing offshore monitoring and protection market, the Ocean Protector will initially focus on security, safety and environmental data services for the offshore infrastructure sector. Future essential uses can include anything from border control to marine conservation monitoring.
The Ocean Protector is being built by PDL shipbuilders in Porchester, with shipfitting and electrical outfitting contracts being awarded to Lowestoft-based firms SMS and Trident Marine Electrical, while the hydrogen fuel cell is being developed by Proton Motors, headquartered in Newcastle upon Tyne.
The Ocean Protector will be officially named by ACUA Ocean on the 31 December 2021 to commemorate the 105th anniversary of the sinking of the Tyne pilot cutter, the Protector, during World War I. The Protector was lost when it struck a German sea mine off the entrance to the River Tyne near Newcastle on New Years eve 1916, with the loss of all nineteen crew members, including William Hopper Tinmouth, the great great grandfather of the founders of ACUA Ocean. For this reason, the Ocean Protector will carry a plaque engraved with the names of William Tinmouth and all of his crewmates.
"ACUA Ocean was founded on the principle of tackling climate change through groundbreaking innovation and a fearless focus on building a cleaner, more ethical and more sustainable maritime technology company," said ACUA Ocean CEO, Neil Tinmouth. "We are following in a long line of innovative British maritime companies; committed to investing in small U.K.-based businesses but with a global outlook.
"In naming the vessel the Ocean Protector we are reaffirming our commitment to the vital role that ocean biodiversity plays in the battle against climate change, and at the same paying tribute to the brave merchant men and women who have and continue to serve at sea."