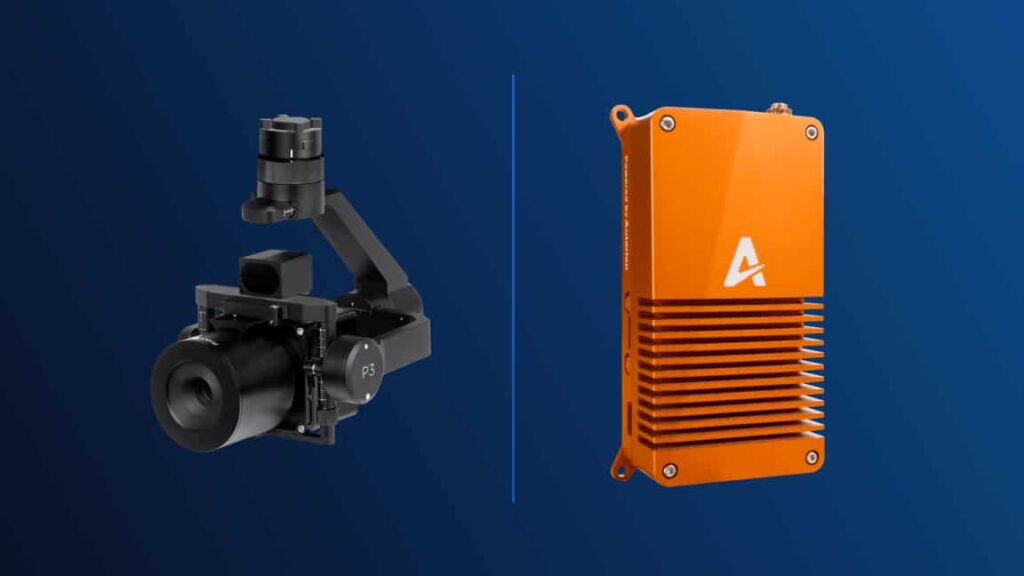 Auterion has partnered with aerial photography solutions provider Phase One to provide plug-and-play integration to Auterion's open drone ecosystem for the Phase One P3 Payload. Designed for applications such as high-precision and time-critical inspections, the P3 Payload consists of a high-resolution 100MP iXM camera, a BSI sensor with a dynamic range of 83dB, a rangefinder with smart focus, and a broad array of lenses including 35 mm, 80 mm and 150 mm.
Scaling drone inspections from tens of assets to thousands of assets requires a platform-agnostic, end-to-end, streamlined workflow, allowing inspections to be conducted across a large region and in turn increasing cost-effectiveness. Combining the P3 Payload's inspection capabilities with the versatility of Auterion's ecosystem of software-defined and connected drones allows users to integrate real-time, best-in-class inspection data into their existing applications and workflows. The P3 Payload is Phase One's first payload compatible with the Auterion ecosystem.
Drones leveraging the Phase One P3 Payload and the power and connectivity of Auterion's Skynode and Suite are capable of significantly scaling high-value, high-risk and time-critical inspections including those of wind turbine fields (on land and offshore), oil refineries and offshore rigs, power masts and utility lines, bridges, dams, nuclear facilities, large infrastructure projects and other use cases. The combination also benefits faster geospatial mapping, bringing world-renowned image quality with very high resolution, dynamic range, color fidelity and geometric accuracy to projects.
Michael Messerschmidt, portfolio director for inspection and drones at Phase One, commented: "Phase One is dedicated to raising the bar for data quality across all drone applications and types. Through our partnership with Auterion, we can provide the critical infrastructure required for our customers to scale their high-value drone inspections. By working with leading drone ecosystems like this one and supporting our customers' current and future business regardless of platform, Phase One aims to deliver unmatched, end-to-end productivity in shorter flight times."
Thomas Gubler, head of avionics at Auterion, said: "The partnership between Auterion and Phase One makes it possible to scale drone inspection operations. Customers will benefit from cloud connectivity, which shortens and simplifies workflow and enables faster corrective actions for any problem identified. There's no more pulling from an SD card. A cloud-connected workflow becomes increasingly important when paired with the capabilities of Phase One's high-precision, high-quality P3 Payload."
"More end users can leverage payloads for plug-and-play operation without extensive integration, which means enterprises can expand and diversify their fleets fast. Auterion's easy, open standards software integration is yielding the most versatile and innovative range of drone solutions for scaled enterprise applications, like this uniquely powerful pairing with Phase One. The Auterion ecosystem future-proofs our offerings, de-risking investments in the eye of our customers."