Charles River Analytics, a leading developer of intelligent technologies for UUVs (unmanned underwater vehicles), USVs (unmanned surface vessels) and other autonomous vehicles, has partnered with Unmanned Systems Technology ("UST") to demonstrate their expertise in this field. The 'Silver' profile highlights how their state-of-the-art solutions can be utilised for a wide variety of applications, including defense, commercial shipping, oil and gas, offshore wind, geo-surveying, law enforcement, and scientific research.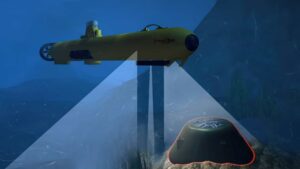 AutoTRap Onboard is a sophisticated automatic target recognition (ATR) software application for AUVs (autonomous underwater vehicles) that leverages state-of-the-art deep learning technologies to locate and classify objects from sonar data in real time. This high-accuracy AI-based object detection and classification allows AUVs to continue with their mission without the need for time-consuming manual analysis of sonar data.
The system architecture has been trained to detect a wide variety of objects of interest, including mines, shipping containers, oil pipelines, human forms, aircraft black boxes, and more. Charles River Analytics provides services to train AutoTRap Onboard for specific customer requirements, adding to the existing target library.
AutoTRap Onboard has been developed, tested, and deployed on the Teledyne Gavia line of AUVs, and is also compatible with other underwater vehicles and sonar systems, including towed sonar systems.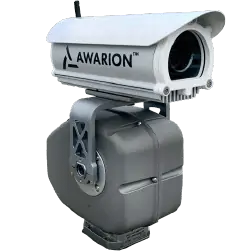 Awarion is an AI and computer vision-powered system that provides autonomous sensing and lookout capabilities for enhanced situational awareness and surveillance. Ideal for USV operators, it uses electro-optical and infrared (EO/IR) video streams to detect, analyze, and report on the presence of a wide variety of objects such as vessels, fishing buoys and marine mammals.
Delivering persistent autonomous outlook and reducing operator fatigue, the system's advanced algorithms provide capabilities such as trajectory modelling and threat assessment. The EO/IR sensors provide greater detail and resolution than radar, enabling superior detection probability and true USV autonomy.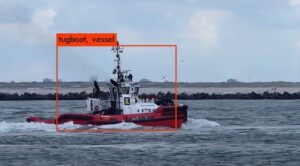 The flexible Awarion system features a core software component with processing hardware that can be interfaced with Charles River Analytics' Smart Camera or a user-selected sensor. The Smart Camera can be provided with an optional 360-degree pointable mount, or multiple fixed cameras around the vessel can be combined to form a 360-degree view.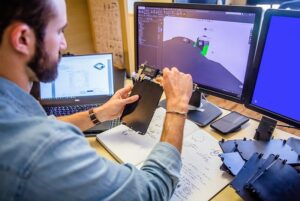 Charles River Analytics also provides a comprehensive range of marine testing services for both government and commercial clients at the company's state-of-the-art test facility, which provides year-round access to littoral testing waters. Services include deployment, operation, evaluation, and maintenance of UUVs from 3 to 30 feet in length, as well as USVs. Onsite engineers are experienced designers and developers of marine systems for the US Navy. Charles River Analytics also offers research and development of hardware and software prototypes for intelligent and autonomous UUV and USV applications.
To find out more about Charles River Analytics and their Automatic Target Recognition for AUVs and AI-based maritime situational awareness for USVs, please visit their profile page:
https://www.unmannedsystemstechnology.com/company/charles-river-analytics/