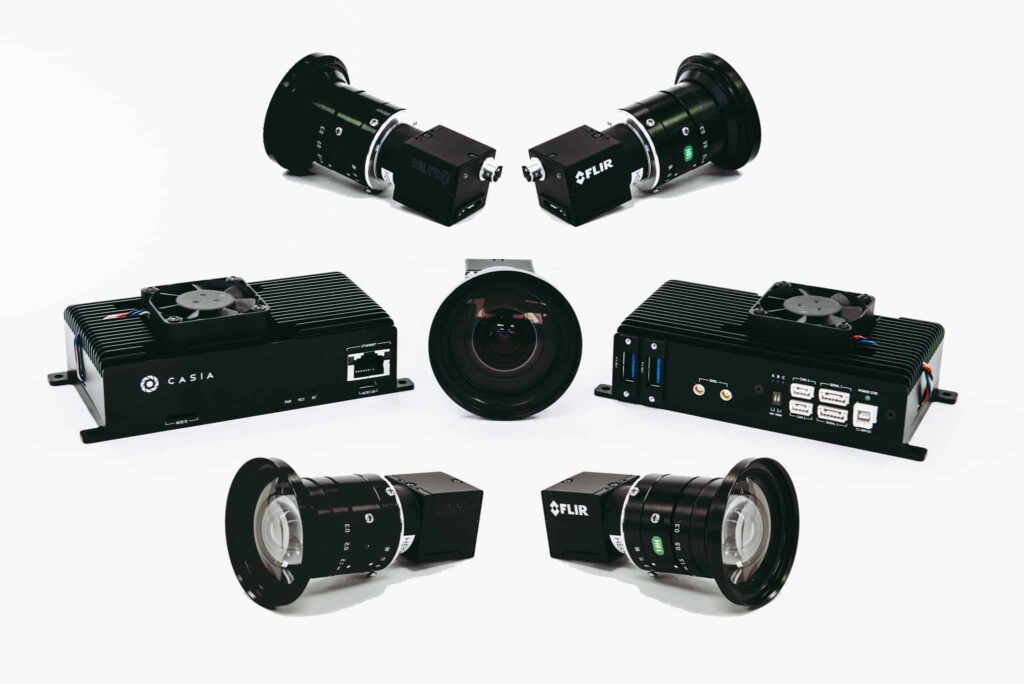 Iris Automation's Casia drone detect-and-avoid (DAA) software has been integrated into UAV Navigation's VECTOR autopilot solution, providing UAVs (unmanned aerial vehicles) with the ability to detect uncooperative manned aircraft in their airspace and autonomously or manually take corrective action, avoiding potential collisions.
The integration has been released in conjunction with Casia Software v2.2, which also includes improvements to performance, track fusion and flight data uploads. Casia Software is embedded in all Casia systems, and uses computer vision and artificial intelligence to detect and classify aircraft intruders, similar to human pilots.
VECTOR autopilots are specifically designed to execute flight completely autonomously, even if the remote-control datalink becomes unavailable or fails. They are used by a wide range of commercial clients flying rotary wing, target drone, fixed-wing, and VTOL UAVs around the world.
UAV Navigation specializes in the design of guidance, navigation and control solutions for drones. The company's flight control solutions are used by a variety of aerospace manufacturers in platforms such as high-performance tactical unmanned planes, aerial targets, mini-UAVs and helicopters. The autopilots carry out advanced functions, such as controlling multiple target drones at 700 km/h, a fully automatic net landing of a drone onto a moving vessel at sea and converting a twin prop manned aircraft or turbine helicopter into a drone.
Carlos Lázaro, Head of the Commercial Department at UAV Navigation, commented: "The pace of innovation around autonomous aerial vehicles is rapid as the industry recognizes the potential for creating value. Integrating Iris Automation's Casia detect and avoid technology into our VECTOR autopilot is another important step in the safety of autonomous flights for commercial operations. Our customers can now automatically command the drone to perform appropriate avoidance maneuvers, resuming their original flightpath once completed."
James Howard, co-founder and VP of Technology and Innovation at Iris Automation, said: "Partnering with UAV Navigation brings together two significant breakthroughs in safe, autonomous flight. Integrating autopilot systems with true detect and avoid, inclusive of uncooperative aircraft, is critical to enabling commercial operations at scale. Given the wide deployment of UAV Navigation's autopilot solution this is major progress in opening up the skies."