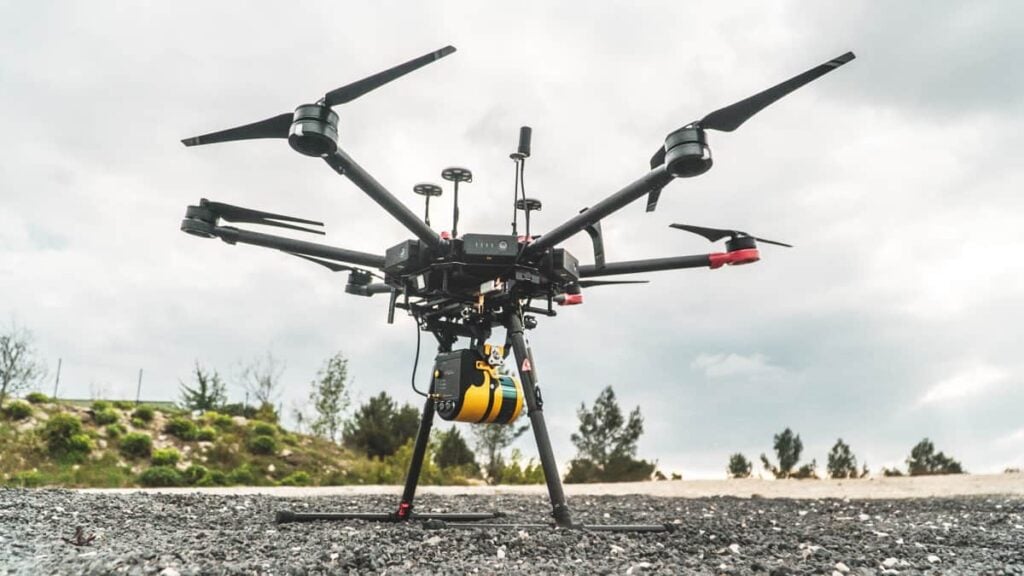 YellowScan has selected Aetha as the newest addition to its global network of distributors of UAV (unmanned aerial vehicle) LiDAR solutions. Aetha is an experienced UK-based distributor of drone technology, with a team of inhouse drone technicians that delivers expert advice, equipment, training and support. The company provides solutions to suit particular workflows and use cases, working with leading brands such as DJI and Teal Drones.
YellowScan has developed a full range of LiDAR solutions to meet various mission requirements, such as the YellowScan Vx15, a fully-integrated, easy-to-use LiDAR system that includes a Riegl laser scanner and Applanix UAV IMU APX-15. The YellowScan Vx15 is designed for high-flight and high-accuracy UAV projects with short-time data processing needs.
YellowScan solutions are ideal for general topography projects and are particularly suited for construction and civil engineering projects, powerline inspection, environmental research, archaeology and forestry. They seamlessly integrate with existing YellowScan software such as LiveStation and CloudStation, making it easy to remotely check data while the system is flying, and comprehensively post-process, visualize and export survey data.
Tim Mammatt, Technical Solutions Manager at Aetha, commented: "After evaluating the LiDAR market, it was apparent that YellowScan had market leading sensors with the best value, support and training. YellowScan's values were closely aligned with our own so it was an easy decision to make this partnership happen."
Julien Bo, Business Development Manager for UK, Ireland & Benelux at YellowScan, said: "Aetha has strong experience with drones, different payload packages, and with several offices across the UK will be able to offer direct support and training to our client base in the UK. If you are looking to attend a live demo, rent or purchase one of our LiDAR solutions, Aetha is a resource you can count on."