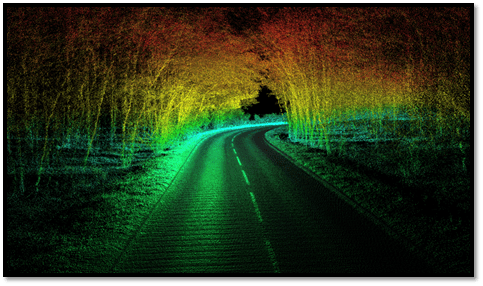 OxTS has released an article explaining why inertial navigation systems (INS) are a critical part of high-precision road surveying. INS provide measurements such as heading, pitch/roll, timing and absolute position that are essential for accurate measuring of the survey environment.
Read the full article on OxTS' website
The article covers:
The unique requirements and challenges of surveys for existing roads versus those for new construction projects
The advantages of pairing an INS with a LiDAR scanner
How advances in UAV (unmanned aerial vehicle) technology have made aerial long baseline surveys more viable
What makes OxTS' lightweight xNAV650 INS ideal for drone-based survey and mapping applications
Software for easy georeferencing of LiDAR data as well as boresight calibration
How a manufacturer of hydrogen-powered drones successfully used the xNAV650 to conduct a road survey
INS are also crucial tools for a variety of other drone survey and mapping applications, such as building information modelling (BIM), forestry survey, coastal monitoring and infrastructure. With a 0.1° heading accuracy, 0.05° pitch/roll accuracy and 2 cm RTK/PPK position accuracy, OxTS' lightweight xNAV650 INS can facilitate all of these and more. To find out more, read the full article on OxTS' website.