SOMAG AG Jena, a leading specialist in the development and manufacturing of high-precision gimbal systems, has developed a range of Gyro Stabilization Mounts for data acquisition and surveillance applications in the air, on the ground and offshore.
Equipped with high-precision built-in sensors, SOMAG Gyro Stabilization Mounts are designed to detect vehicle movements to automatically compensate for roll, pitch and yaw motions in real-time. The Mount ensures the payload remains in a leveled position for best data acquisition quality.
SOMAG gimbals are the perfect add-on for a wide range of sensors and therefore ideal for a broad variety of commercial projects or military missions. They can be combined for example with:
EO/IR imaging systems
LiDAR systems
Hyperspectral imaging systems
Multispectral imaging systems
Video cameras
Radars
Antennas
SOMAG AG Jena's mount portfolio for airborne applications includes three devices for different payload weights and installation conditions, for both manned and unmanned aerial vehicles. All airborne stabilization mounts can be operated via an FMS (Flight Management System) and are complemented by a Passive Vibration Isolation Ring to decouple high-frequency vibrations. Razor-sharp nadir and oblique imagery and a homogeneous point distribution for LiDAR are just some of the benefits of using a Gyro Mount.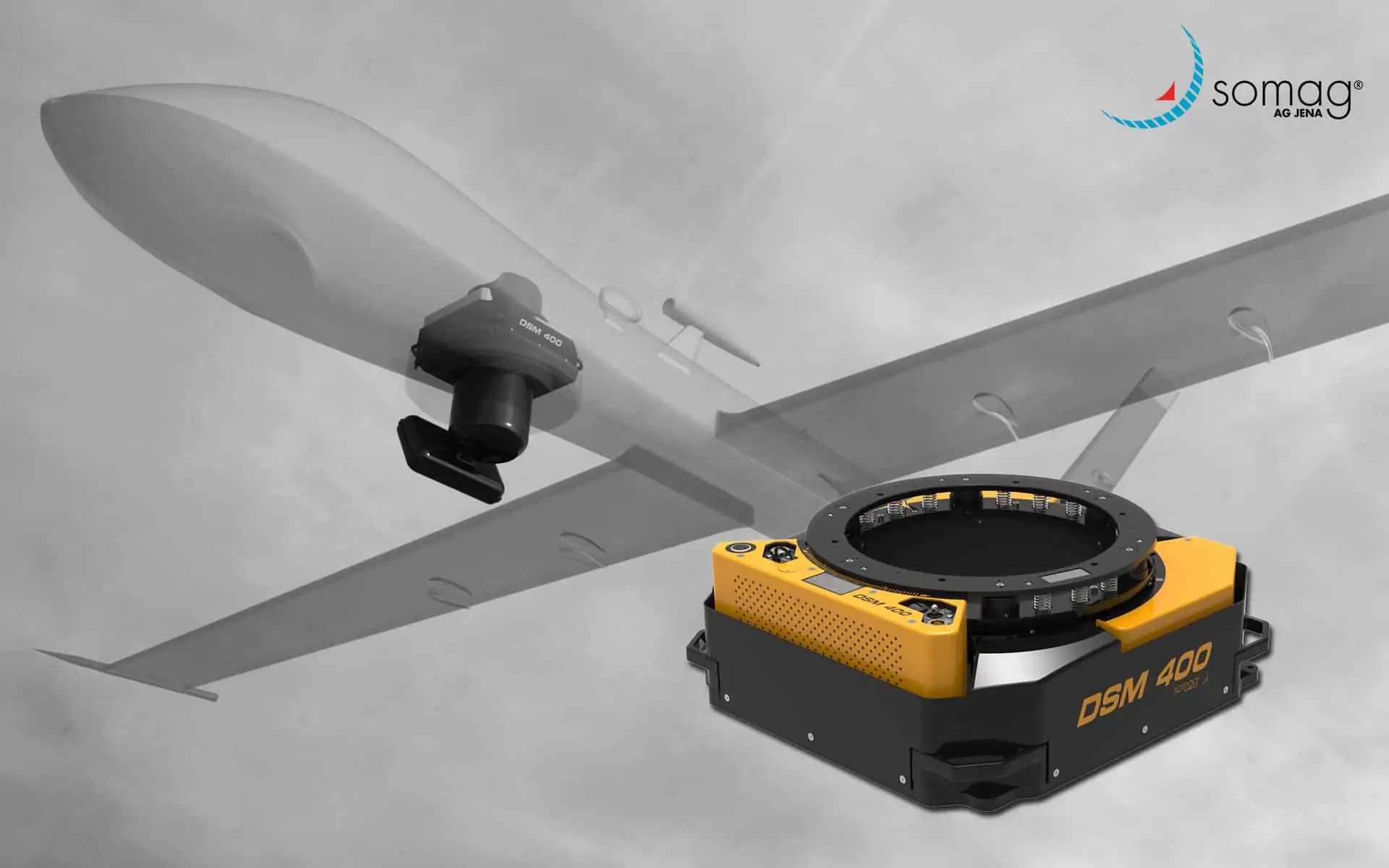 In addition, SOMAG offers a Mount series which has been specifically designed to perform in demanding off-road and offshore environments. These stabilization platforms feature a rugged housing and fulfill IP-67 standards. The units can be deployed on unmanned ground vehicles or unmanned surface vessels to stabilize sensors from 1 to 300 kg for an enhanced situational awareness.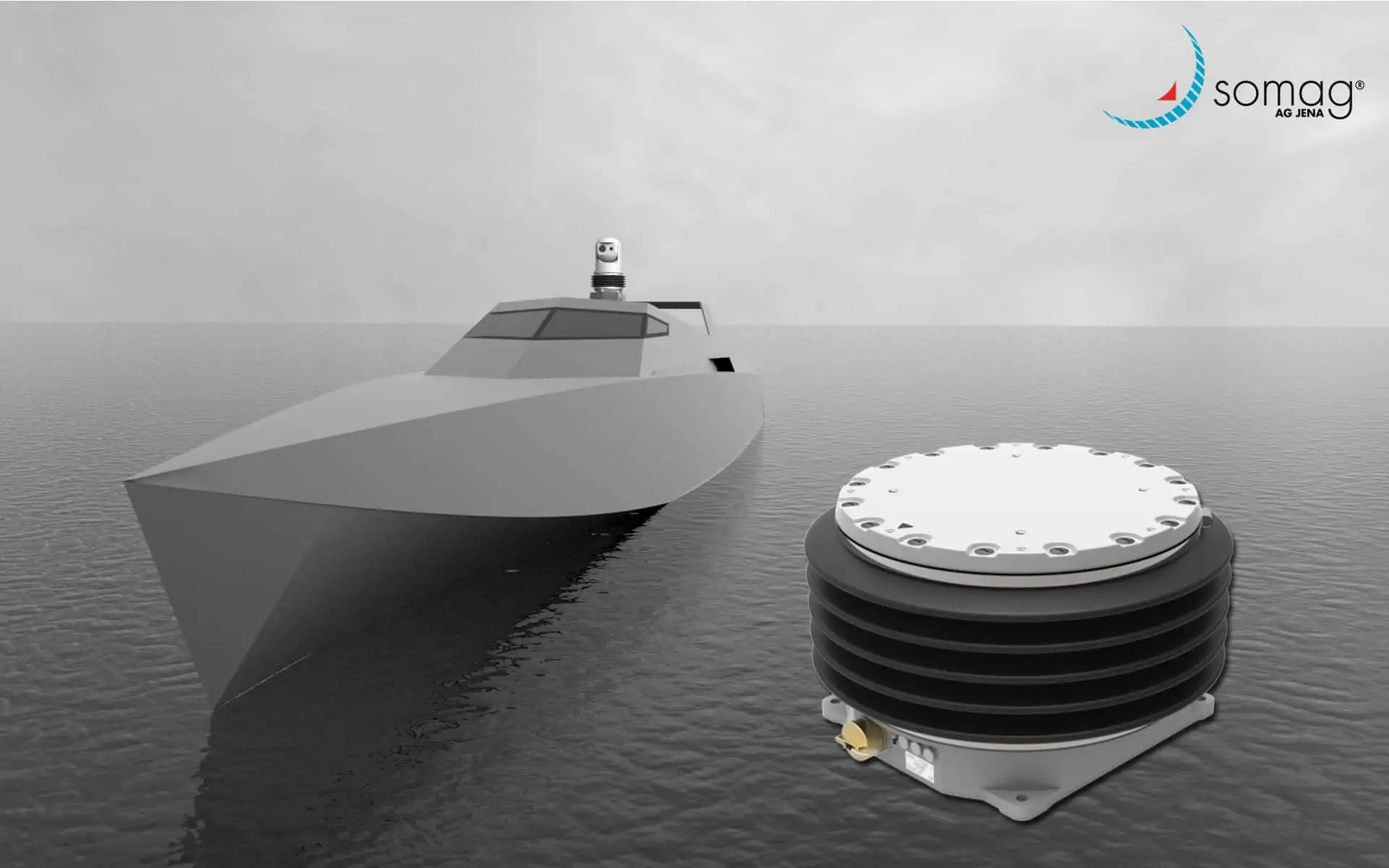 All SOMAG devices can process external NMEA frames and IMU data to improve the stabilization performance, especially for long-term applications. Optional software features allow customers to adapt the Mount to meet their operational requirements. Gyro Mount applications range from surveying and mapping projects to search and rescue, reconnaissance and surveillance missions.
The multi-purpose stabilization platforms are renowned for their durability, ease of handling and high stabilization accuracy. They are manufactured and tested at the headquarters in Jena, Germany and at independent test facilities.
This article has been published in partnership with SOMAG AG Jena.
To find the right Gyro Stabilization Mount for your project, please contact SOMAG Sales Manager Sören Lieske at [email protected]
Further information and technical specifications can be found at www.somag-ag.de.