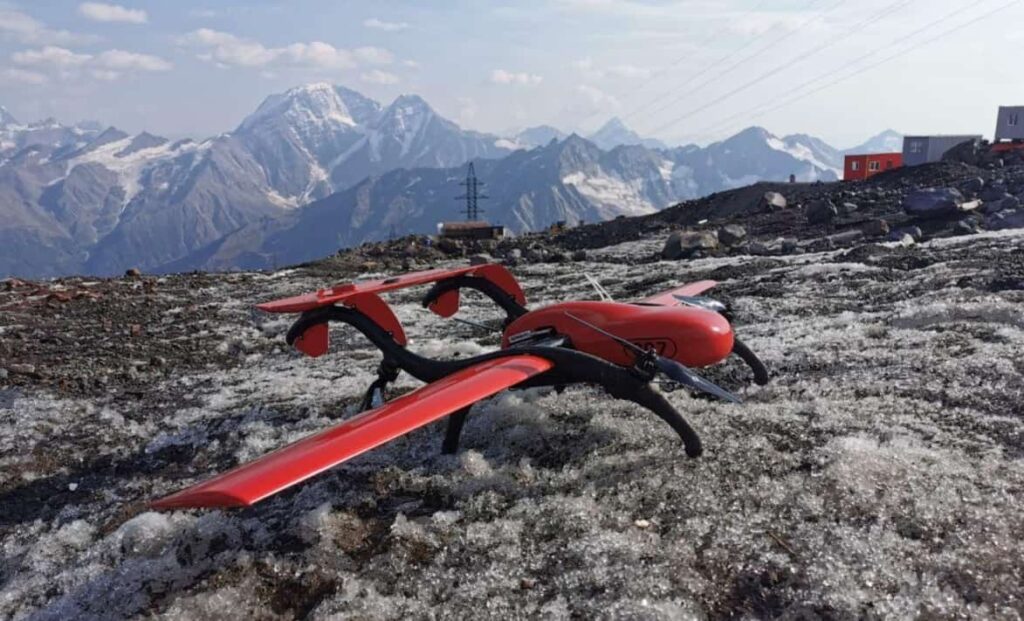 Drone manufacturer Fixar has created a new industrial hybrid VTOL UAV (unmanned aerial vehicle) designed to provide multi-mission capabilities for mapping and surveying, last-mile delivery, stockpile management, and a variety of other use cases.
The Fixar 007 drone combines the take-off and landing manoeuvrability of multirotor drones with the increased payload capacity and endurance of fixed-wing platforms. It features a unique fixed angled rotor system that does away with the need to change the angle of the motors during transition from vertical to horizontal flight. This design reduces the number of moving parts as well as the potential points of failure.
A modular plug-and-play payload bay, combined with the UAV's enhanced lift capacity, allows the quick and easy deployment of heavier sensors and payloads such as LiDAR scanners or a combination of RGB and multispectral cameras. Achieving in a single flight what might take drones with lower carrying capacities two or more journeys, the Fixar 007 drone can cover up to 400 hectares or map up to 60 km of roads, railways, and pipelines.
The Fixar 007 drone has recently been used to conduct geodesic surveys in order to create an accurate orthophotographic map of a region in the Elbrus mountain range. The map will be used in the construction of a cable car in the mountainous terrain, which reaches heights of over 4000 metres.
The drone was able to operate reliably even under severe wind and weather conditions, flying for a total of 4 hours and capturing detailed images of 8.2 square kilometres of terrain with a resolution of 5 cm/pixel.
Vasily Lukashov, founder and CEO of Fixar, commented: "Over the course of a decade of working in the commercial drone industry with mining, surveying, oil & gas, and energy clients, I was constantly facing the same issue – none of the existing solutions could fulfill all the clients' needs."
"Professionals all over the world are forced to put up with functional limitations such as limited flight distance, the complexity of cumbersome configuration, small payload capacity, failure to work in low or high temperatures. Fixar is designed to fill the gap in the industry by offering the all-in-one solution for multiple use cases."