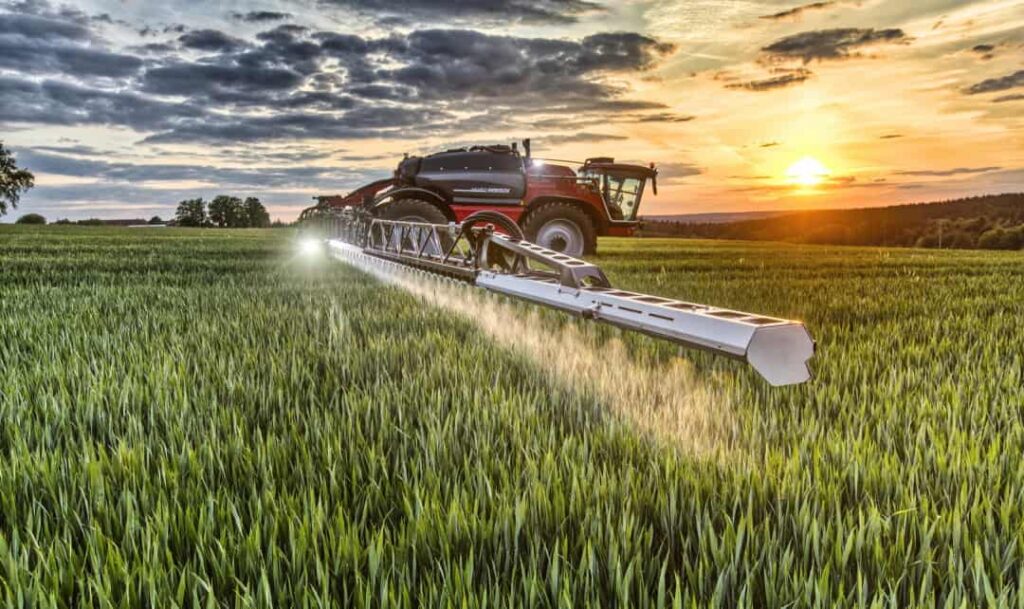 Trimble has entered into a collaboration with HORSCH in order to develop autonomy solutions for agriculture, with a focus on building a future for autonomous machines and workflows in the industry. In addition to the development of fully autonomous machines such as self-propelled crop sprayers, these solutions will also encompass full workflow automation from the office to the field. The new partnership combines Trimble's expertise in guidance systems, path planning and in-field process automation with HORSCH's fleet of machines.
The first phase aims to ease the complex planning, machine control and logistical challenges faced by sprayer operators, using automation to improve machine performance and reduce operating errors. This will significantly reduce operator workload, while still allowing them to intervene at any time. In the long term, this technology establishes a basis for operating fully autonomous machines.
HORSCH and Trimble have previously successfully collaborated on control technologies and are now extending this to include full machine control solutions. The companies are currently implementing a high level of automation and driver support with steering systems, which will allow a driver to perform additional in-cab tasks during active field work, such as the required documentation, planning and coordination of work processes.
Finlay Wood, business area director for Trimble Autonomous Solutions, commented: "Combining the forward-thinking nature of HORSCH with Trimble's cutting-edge autonomous technology creates an opportunity for the companies to develop innovative applications for the OEM and Trimble's agriculture network. We are building new customer-focused solutions as part of our existing connected farm ecosystem to deliver a unique and compelling solution for our customers—simplifying the complex, logistical and operational challenges of modern agriculture."
Theo Leeb, managing director at HORSCH, said: "The unique opportunity with this collaboration is not that we are presenting a future utopia but that we are moving step-by-step towards autonomy in a pragmatic, consistent manner. We consider automation in agriculture to be one of our next key technologies, and our goal is to ultimately deliver a platform of various applications to help farmers meet the challenges of the future."