Full- stack UAV avionic technology manufacturers Sky-Drones Technologies, has updated the SmartLink product range.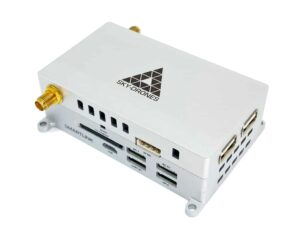 Improvements made to the air unit mean the system is capable of handling two real time HD video streams from CSI and HDMI cameras, the CSI camera itself being an additional element included in the SmartLink set. Alongside this, a large array of payload interfaces are now embedded into the unit including USB, UART, I2C, and SPI for allowing tight integration with Sky-Drones' hardware and software.
Developments to the ground control device include the manufacture of the lightweight module with a micro-USB connector, allowing interaction with multiple devices including laptops, smart phones, tablets, and desktop computers. The addition of an adaptive fan implements a cooling system which allows the module to withstand high ambient temperatures. This makes the entire system that much more reliable in harsh environments and increases longevity on lengthier missions.
The drone datalink and integrated onboard computer has a standard range of up to 20km. However, an unlimited flight range can be achieved thanks to Sky-Drones' advancement in LTE connectivity. Connecting your UAV via LTE will enable an endless range within the LTE coverage area. Planning to cover a much larger area than your coverage zone? Our specialised antennas will ensure your range reaches several dozens of kilometres further afield. For single or cluster drones in the surveillance, search and rescue, and delivery sectors, there has never been a more obvious solution to multi-drone control with unlimited possibilities.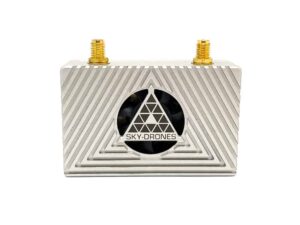 The new and improved SmartLink hardware works in tight unison with Sky-Drones SmartAP GCS software, allowing completely autonomous flight control and communications from anywhere in the world. Now, pilots and drones no longer need to be in the same vicinity, allowing BVLOS flights to be planned and initiated quicker than ever before. Access to flight data and logs in Sky-Drones Cloud can be done so worldwide by all those granted access with a personalised company login.
This product renovation has been a major advancement for the Sky-Drones team. Meeting the needs of enterprise business solutions and breaking the ceiling of UAV excellence is something the company is driven to exceed and making sure our products excel in every possible way is what we will continue working towards.
Find suppliers & manufacturers of Wireless Datalinks for Unmanned Systems >>