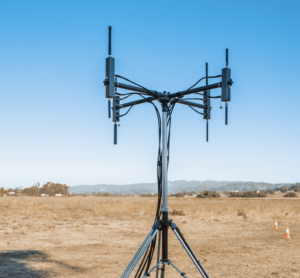 DroneFox by WhiteFox Defense Technologies, Inc. successfully detected and identified DJI's new FPV drones using OcuSync 3.0, from Day Zero of its release into the market.
DJI's commercially available FPV Drone featuring OcuSync 3.0, is the latest radio protocol released by the world's largest drone manufacturer. As soon as the new drone was announced, the WhiteFox team tested it with their counter-drone system, DroneFox. DroneFox is a library-based RF detection system that can positively identify drone protocols with no false detections.
WhiteFox's library-based methods allowed for a quick response to DJI's newest radio protocol, enabling DroneFox to successfully detect and identify the new FPV drones from Day Zero of their release into the market. Ensuring OcuSync 3 protection to critical infrastructure operators, airports and militaries which use DroneFox to monitor the skies.
The WhiteFox team is dedicated to designing algorithms that allow the DroneFox library to expand and respond quickly to the rapidly growing commercial drone market.
"Our team is consistently developing technology to maintain the highest industry standard of airspace security systems, and I'm happy to announce OcuSync 3 is a protocol we can protect against," says WhiteFox CEO Luke Fox.