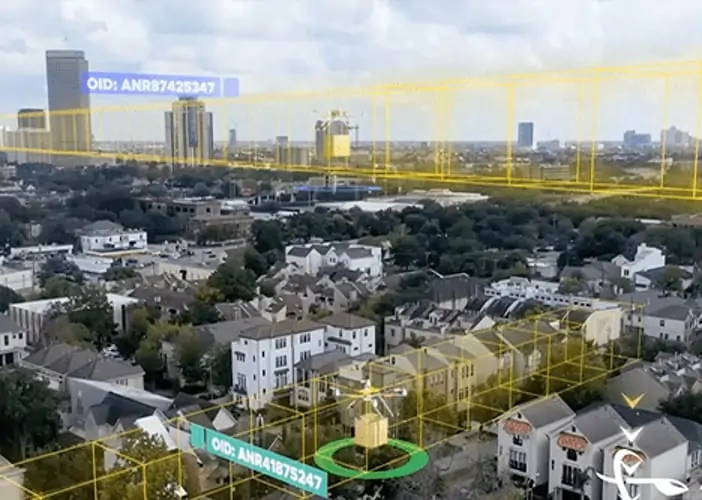 A consortium of 13 organisations, led by AGS Airports, has been formed to develop and trial the UK's first national distribution network using drones to transport essential medicines, blood, organs, and other medical supplies throughout Scotland. The CAELUS (Care & Equity – Healthcare Logistics UAS Scotland) project has been provided with £1.5 million of funding from the UK Industrial Strategy Future Flight Challenge Fund. NHS Ayrshire & Arran and the NHS West of Scotland Innovation Hub, which supports health and social care innovation across the West of Scotland, will work alongside the consortium.
CAELUS aims to demonstrate how autonomous drone technology can enhance access to essential medical supplies, particularly in rural parts of Scotland. The project will encompass the design of the ground infrastructure needed to recharge the drones, the systems that will control them in flight, as well as the technologies and procedures that will allow the drones to safely share airspace with civil aviation. A digital blueprint of the drone delivery network will be created with the potential to connect hospitals, pathology laboratories, distribution centres and GP surgeries across Scotland.
The development and architectural framework for the Drone Logistics Network digital demonstrator is being led by ANRA Technologies. The demonstrator will feature digital representations of the drones, the UAS Traffic Management (UTM) simulator, the energy system infrastructure, fleet management, and medical order fulfilment software. ANRA's solution will leverage the company's SmartSkies UTM, SmartSkies DELIVERY, and MissionManager platforms.
Amit Ganjoo, CEO of ANRA Technologies, commented: "ANRA leads the CAELUS technology package that will develop the Digital Demonstrator for the Drone Logistics Network. This really excites us since it will allow ANRA to collaborate with our partners, bringing our extensive experience in enabling airspace management, delivery, and fleet management for simulated drone delivery operations within a virtual environment followed by live flights."
Karen Bell, Head of Research & Development – Innovation Lead for NHS Ayrshire & Arran, said: "NHS Ayrshire & Arran are excited to be leading on the delivery of this project on behalf of the West of Scotland Innovation Hub. This is an opportunity to work with aviation colleagues to explore the innovative use of drone technology to address some of the potential challenges facing daily delivery of NHS services, not only within NHS Ayrshire & Arran but across the West of Scotland."
Gary Cutts, Future Flight Challenge Director, stated: "At this very challenging time for the international aviation industry, it is a great testament to the UK's drive and ambition that we have had such a strong response to the first funded Future Flight competition. The breadth, quality and creativity of the bids has been exceptional and the economic and social benefits offered are very significant. The projects we are now launching will position the UK strongly to drive the third revolution in aviation."