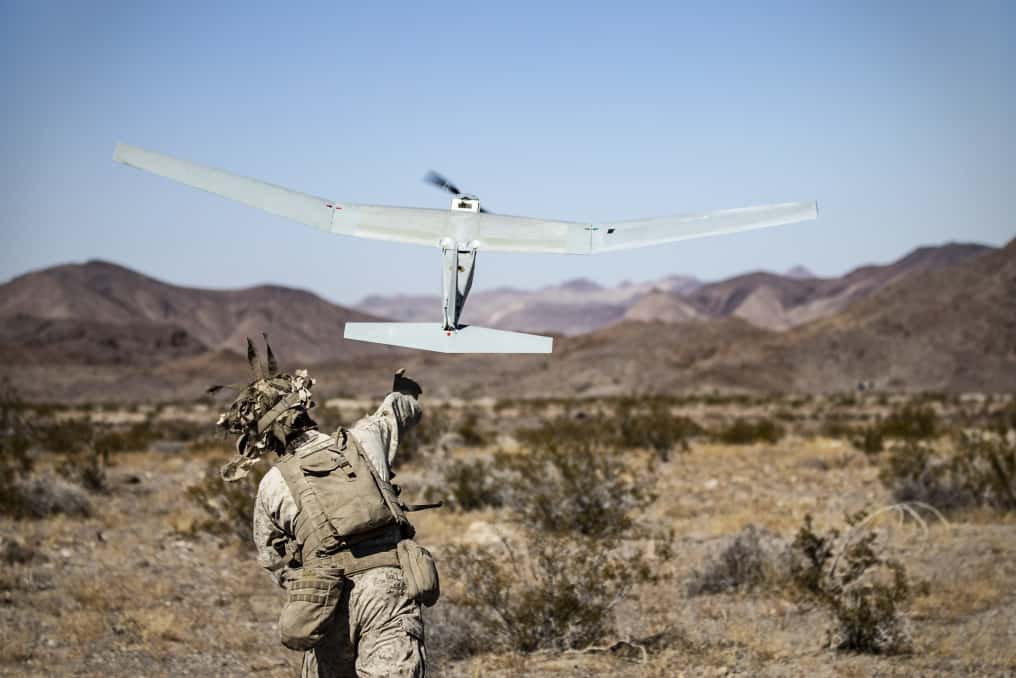 Viasat and AeroVironment have partnered on a project funded by the U.S. Army Reconfigurable Communications for Small Unmanned Systems (RCSUS) initiative that will provide military sUAS (small unmanned aerial systems) users with a robust, on-demand, highly secure communications network that will provide a defense against the growing electronic warfare capabilities of peer and near-peer adversaries.
The two companies will develop demonstrate advanced, encrypted communications that can be utilised with AeroVironment's portable, hand-launched Puma AE tactical UAS. The new capability will strengthen the communications and transmission security of AeroVironment's Digital Data Link (DDL) radios, converting them into a Type 1 crypto communication system for video and data transmission. Currently, tens of thousands of AeroVironment tactical unmanned aircraft are deployed around the world and are capable of serving as secure, digital network communication nodes for on-demand, mesh network applications in various operating environments.
Viasat and AeroVironment will also develop critical interoperability standards relating to the use of the embedded DDL waveform for generation of a secure, digitally-encrypted communications network that can protect classified data and improve performance in jamming environments.
Ken Peterman, president of Government Systems at Viasat, commented: "Viasat's robust military-grade cryptography and electronic countermeasure tactical waveform design will enable quick expansion of secure communications to a variety of small unmanned systems operating at the tactical edge. By collaborating with AeroVironment, an established leader in the tactical UAS sector, we can help the U.S. Army set new waveform standards that maximize connectivity and minimize the risk of signal intercept."
Scott Newbern, AeroVironment chief technology officer, stated: "As U.S. forces plan for the potential of operating against peer and near-peer military adversaries possessing advanced electronic warfare capabilities, the need for even more secure communication capabilities is rapidly increasing. We will work with Viasat to provide customers requiring enhanced, secure communication capabilities with a portable, practical solution for maintaining secure communications via tactical unmanned aircraft systems operating at the battlefield's edge."