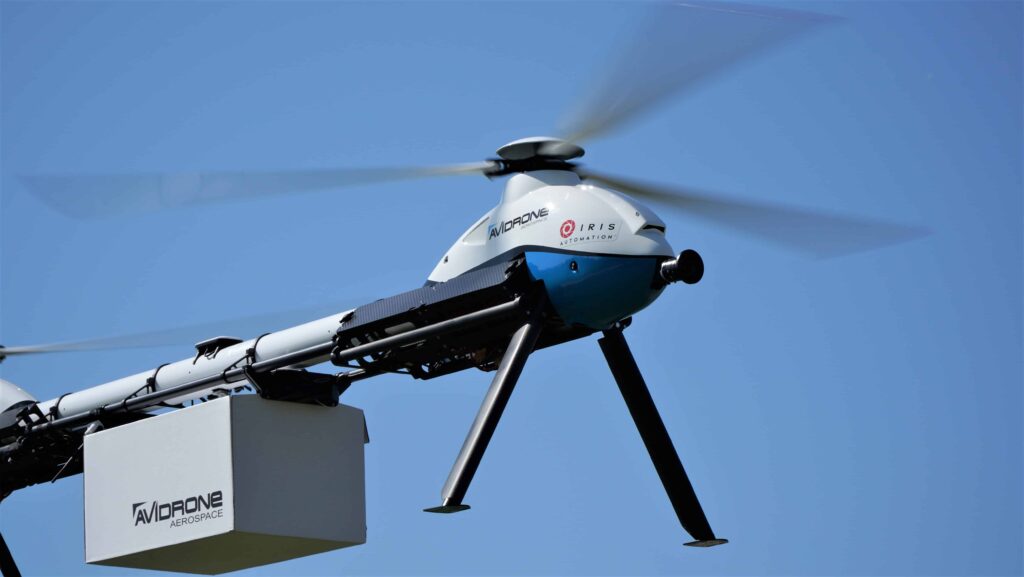 Iris Automation's Casia has been selected as the exclusive detect-and-avoid (DAA) solution for Avidrone Aerospace, a developer of long-range cargo delivery aircraft and autopilot systems. The incorporation of Casia into Avidrone's unmanned aerial systems (UAS) will allow the company's customers to conduct Beyond-Visual-Line-of-Sight (BVLOS) flights for commercial drone delivery operations.
Casia is the first onboard drone DAA solution that enables safe commercial BVLOS operations. The system allows drones to see and react to the airspace environment around them, detecting other manned and unmanned aircraft and using computer-vision algorithms to classify them, make intelligent decisions about potential threats, alert the drone pilot and execute any necessary automated maneuvers to safely avoid collisions. Avidrone now provides the option for Casia to be integrated into all of its drone platforms straight out of the box.
Avidrone's fully autonomous tandem rotor heavy-lift drone platform provides a payload capacity of 25kg, a range of 120 km, a top speed of 100km/h, and a flight endurance of 1.3 hours. Equipped with Casia, the system opens up a variety of commercial airspace applications and use cases, enabled by the increased efficiency and cost-effectiveness of BVLOS operation. These applications include cargo delivery, resupply of essential goods, and long-range surveying.
Scott Gray, CEO of Avidrone Aerospace, commented: "Combining the capabilities of Avidrone and Iris Automation brings a new range of advanced DAA delivery operations that the industry is demanding. This partnership further removes red tape to a host of new commercial operations desiring the full BVLOS capabilities that our tandem rotor, heavy-lift drones are specifically designed for."