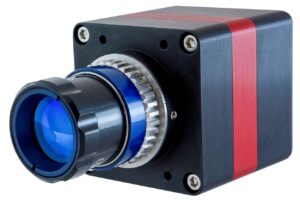 Raptor Photonics has launched a new version of the company's Owl 1280 VIS-SWIR (visible & shortwave infrared) OEM camera, featuring Serial Digital Interface (SDI) connectivity for reduced system complexity, maximized interface bandwidth, and expanded usable operational range.
The Owl 1280 camera is based around a 1280 x 1024 InGaAs sensor and enables high-resolution, high-sensitivity imaging in the 600nm to 1700nm range. It produces mono progressive scan uncompressed digital video output to HD-SDI SMPTE-274M 1080p30 standards. With less than 50 electrons readout noise, the Owl 1280 offers an industry-leading VIS-SWIR HD detection limit.
The rugged and ultra-compact camera features a low power consumption of less than 8W and is ideal for integration into UAV (unmanned aerial vehicle) electro-optical systems for surveillance and inspection applications. The system includes onboard Automated Gain Control (AGC) and intelligent 3-point Non-Uniform Correction (NUC) for superior imaging quality.
For further information on the specifications of the Owl 1280 VIS-SWIR HD-SDI camera, contact Raptor.