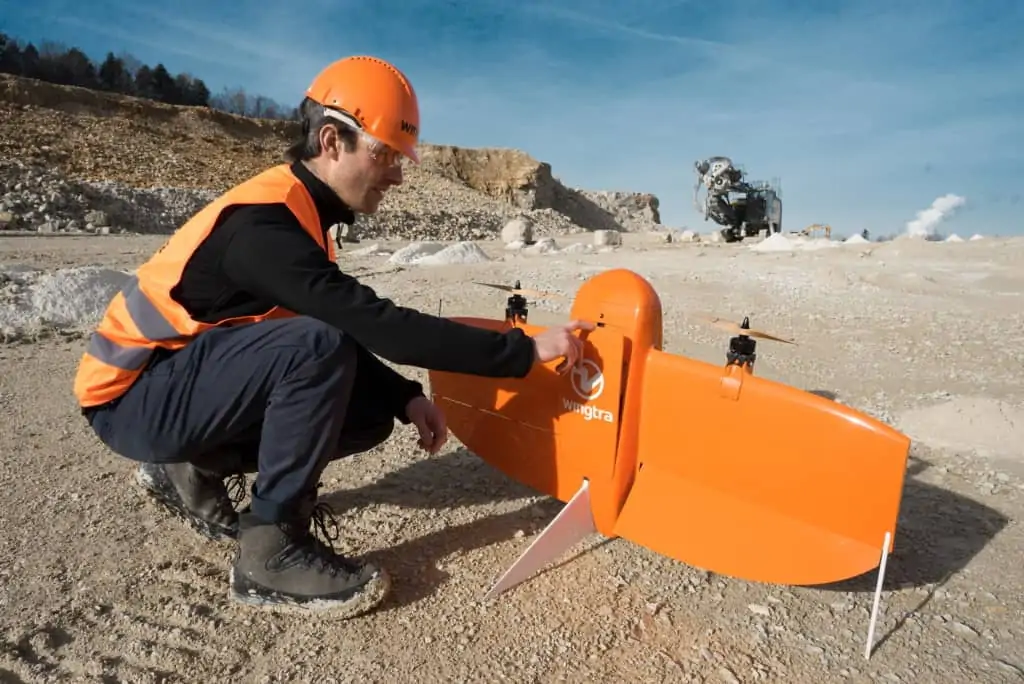 PCI Geomatics and Wingtra have teamed up to provide a flexible and scalable UAV (unmanned aerial vehicle) image collection and processing solution utilising the WingtraOne VTOL fixed-wing drone and Geomatica image analysis software.
To find out more about the Wingtra-One-Geomatica bundle, read this case study on PCI Geomatics' website
The combined solution allows capturing of one-centimetre imagery and generation of one-centimetre DSMs (digital surface models). This 1:1 resolution DSM generation, along with Geomatica's innovative editing tools, eliminates artifacts commonly seen in UAV imagery datasets in areas such as trees, water and building edges.
The Wingtra-Geomatica bundle also allows users to automatically make use of ground control points (GCPs), with the option to set them manually for the first aerial survey and use the resulting ortho-mosaic for automatic ground control collection thereafter. Existing ortho-mosaics can also be used to automatically collect and apply GCPs. This process reduces manual labour, and increases the quality and consistency of results for repeat surveys of the same area.
PCI Geomatics offers scalable technology that allows users to efficiently process large volumes of imagery and keep up with any level of demand and projects of any size. According to the company, this efficient processing is among the fastest on the market based on internal benchmark results.
Kevin Jones, Executive Director of Marketing at PCI Geomatics​, commented: "The UAV market has evolved over a short period of time, with professional users looking to source efficient platforms to collect imagery, coupled with efficient processing software that provides the needed tools for editing and producing high quality DSMs and ortho-mosaics."
"Wingtra provides the perfect solution for collection through its unique and proven VTOL technology. Geomatica provides automation, scalability, live editing, and a host of additional tools to extract information from UAV imagery and perform analysis."