Teledyne Optech, a leading provider of advanced LiDAR scanning sensors for survey-grade UAV (unmanned aerial vehicle) aerial mapping, surveying and inspections, has partnered with Unmanned Systems Technology ("UST") to demonstrate their expertise in this field. The 'Platinum' profile highlights how their compact LiDAR systems can be used by OEMs and system integrators of UAV platforms to provide exceptional performance and capture high-precision data in highly complex environments.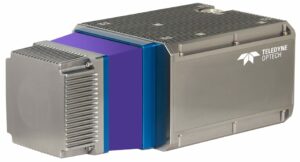 The CL-360 is a survey-grade OEM LiDAR sensor providing a 360-degree field of view for versatile UAV mapping and surveying applications, with accuracy of less than 10 mm and data precision of less than 5 mm. With an extremely narrow beam divergence allowing for capture of fine details, it features excellent long-range performance for maximum productivity in airborne applications.
The CL-360 is a highly configurable solution, allowing fine-tuning of pulse repetition rate, range, and lines per second for optimization for almost any application and data requirements. With an industry-leading maximum scan rate of 250 lines per second, high point densities can be collected even at high UAV flight speeds.
The sensor features Ethernet and RS232 serial interfaces as well as 240 GB of built-in SSD storage. Post-processing software and real-time control and processing libraries are available for developer and system integrator convenience.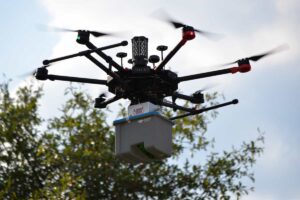 The CL-90 is a compact survey-grade LiDAR sensor designed for OEMs and system integrators of UAVs. Available in a low-SWaP transceiver form factor, it can be easily integrated with a wide variety of drone platforms as well as third party inertial navigation systems (INS) and image sensors.
Featuring superior vegetation penetration and unparalleled data precision, the CL-90 is ideal for LiDAR surveying in complex environments with extremely tight tolerance and low noise requirements. A unique 90-degree maximum programmable field of view (FOV) allows users to balance point density against range for maximum application flexibility and high performance even at the limits of UAS flight ceilings.
The sensor is available as a kit bundled together with an Ethernet cable, a power and control cable, and an integrator data package that includes post-processing software and real-time control and processing libraries.
To find out more about Teledyne Optech and their LiDAR solutions for UAV aerial mapping, surveying and inspections, please visit their profile page:
https://www.unmannedsystemstechnology.com/company/teledyne-optech/