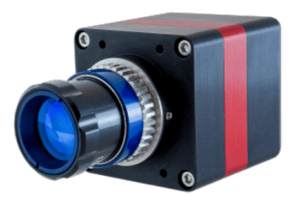 Raptor Photonics has introduced the world's first SWaP (size, weight and power)-optimised ½"/ VGA sensor with VIS-SWIR (visible to short-wave infrared) response. The InGaAs-based, 640×512 resolution camera features a 10µm x 10µm pixel pitch and is ideal for small unmanned aerial systems (UAS) and unmanned vehicle gimbals.
The ultra-compact, rugged Owl 640 T has less than 50 electrons readout noise, with a high intra-scene dynamic range of 69dB that enables simultaneous capture of bright and dark portions of a scene. An onboard thermometric cooler stabilizes the sensor temperature without the need for a fan.
Available with a 12-bit camera link output and running from 10 to 60Hz, it features an on-board Automated Gain Control (AGC) which enables the best contrast imaging from a dark to bright scene, as well as on-board intelligent 3-point Non-Uniform Correction (NUC) for superior quality imaging. The Owl 640 T offers ½" optical design, taking advantage of a smaller and lighter lens.
The Owl 640 T sensor is provided with a range of analysis software, including XCAP, Micromanager and a standard CameraLink frame grabber (EPIX).