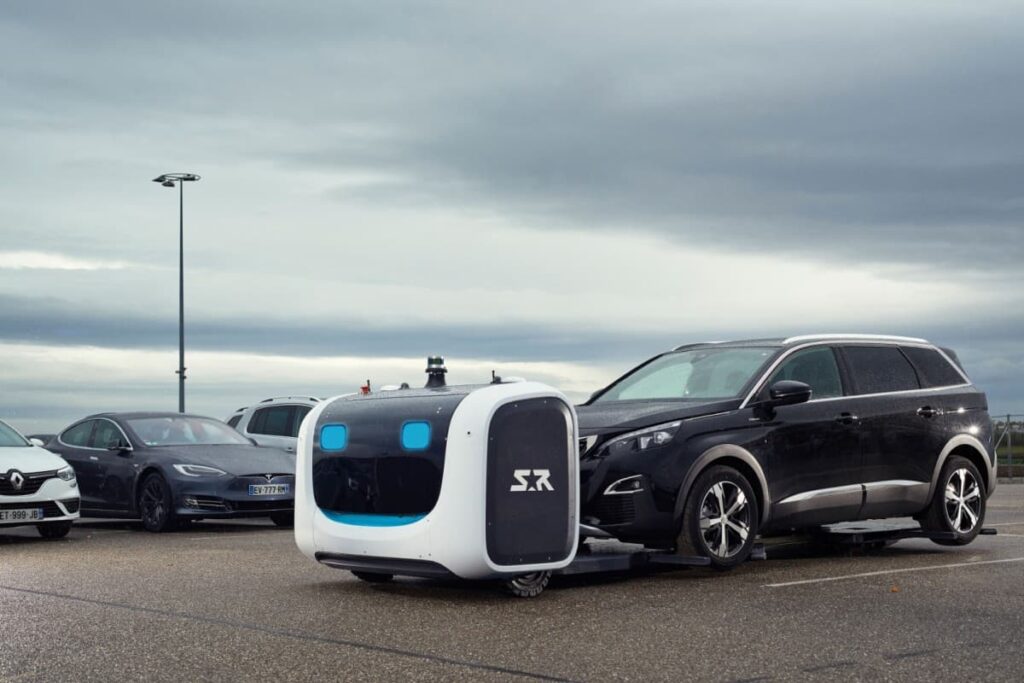 Trimble has released a case study outlining how the company's GNSS antennas and receiver have been used to improve the accuracy of Stan, a fully
autonomous outdoor parking and valet robot manufactured by Stanley Robotics. Stab is currently operational at several airports in Europe, moving cars from outside to inside and parking them with high-precision navigational accuracy.
Download the full case study from Trimble's website here
Autonomous parking solutions have been developed to save the cost of human drivers, and in order to be effective, require a smart, fully autonomous system capable of centimetre-level localization. Stanley Robotics needed to combine perception algorithms and intelligent management software with reliable GNSS technology to achieve a safe and efficient solution.
Stan relies on LiDAR-based simultaneous localization and mapping (SLAM) techniques to locate the robot and build a map of its surroundings. Incorporating two LiDAR scanners and four cameras, the SLAM system is always running and fused with the GNSS localization and odometry.
Stanley Robotics selected Trimble's BX992 dual-antenna GNSS receiver enclosure and two AV59 GNSS antennas to achieve their desired solution. The BX992 is installed inside the robot, and the two antennas are mounted on the robot's head with maximum separation between them. In order for the robot to attain the required centimetre-level localization, a Trimble BX992 base and a Zephyr antenna are installed at the drop-off cabins where
customers leave their cars until robots move them to a more permanent location. RTK corrections are broadcast by the base over a WiFi link to the robot.
To find out more about the use of GNSS for centimetre-level accuracy in autonomous robots, download the full case study from Trimble's website.