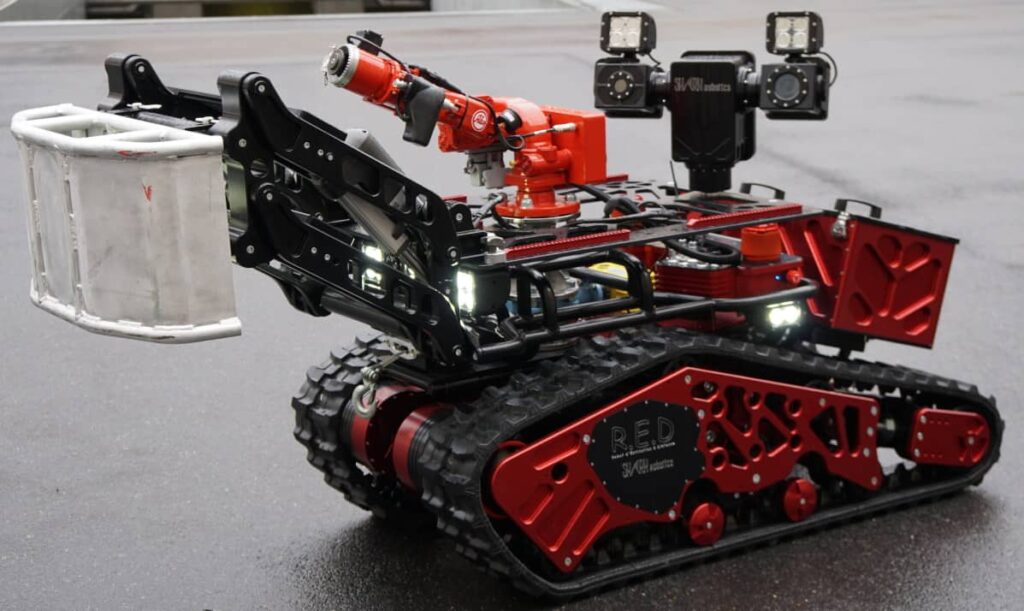 LEMO has confirmed that its robust push-pull connectors were selected for incorporation into the Shark Robotics Colossus, an unmanned ground vehicle (UGV) designed for firefighting that was deployed at the Notre Dame cathedral fire in Paris. LEMO has also published an article highlighting the Colossus and its firefighting abilities in the company's Connected magazine.
To read the complete article on LEMO's website, select Connected issue no.13 and jump to page 24
Colossus is a heavy-duty remotely-controlled UGV that weighs 550kg with payload and is driven by twin 4000W electrical motors, with a mission endurance of 10 to 12 hours. Featuring visual and thermal cameras, gas and temperature sensors and a battering ram attachment, the robot is capable of carrying 500kg of material or dragging fire hoses that weigh over a ton.
LEMO's push-pull connectors were selected for the Colossus' plug-and-play accessory system due to their reliability, and ease and speed of use. Firefighters often have to swap out Colossus' configuration without any tools and without taking off their gloves, under difficult conditions where time is of the essence.
Read the full article starting on page 24 of Connected issue 13