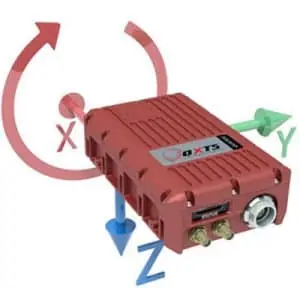 OxTS, a developer of inertial sensing solutions for UAVs (unmanned aerial vehicles) and robotics, has published an in-depth article explaining the operation of inertial navigation systems (INS), including their core components and the quantities measured.
Read the full article on OxTS' website here
The article covers:
The difference between GPS and INS
Stabilised and strap-down navigation computers in INS
Frames of reference and measurements in 3D space
Accelerometers and the measurement of proper acceleration
Gyroscopes and MEMS angular rate sensors
Dead reckoning and combining accelerometer and gyro measurements
How drift accumulates in INS
Inertial navigation systems use multiple inertial sensors to calculate the position, orientation, and velocity of a moving object, and are a core component of many unmanned systems, including UAVs, drones, UGVs (unmanned ground vehicles) and UUVs (unmanned underwater vehicles). To find out more, read the full article on OxTS' website.