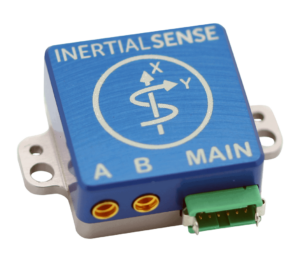 Inertial Sense, a developer of miniature inertial navigation solutions for UAVs (unmanned aerial vehicles) and unmanned systems, has released an article giving a high-level overview of the information required to select an inertial sensor for a specific application.
Read the full article on Inertial Sense's website
The article gives details of:
The difference between Inertial Measurement Units (IMUs) and INS (Inertial Navigation Systems)
Marine-grade and navigation-grade inertial systems
Tactical-grade and industrial-grade inertial sensors
Automotive and consumer-grade sensors
A comparison of accuracy, size, price and applications for the different sensor grades
Inertial sensors are used in a wide variety of unmanned systems applications such as UAV and unmanned vehicle navigation, platform stabilization, antenna and camera pointing, and object tracking. To find out more about getting started with selecting an inertial sensor for a particular application, read the full article on Inertial Sense's website.