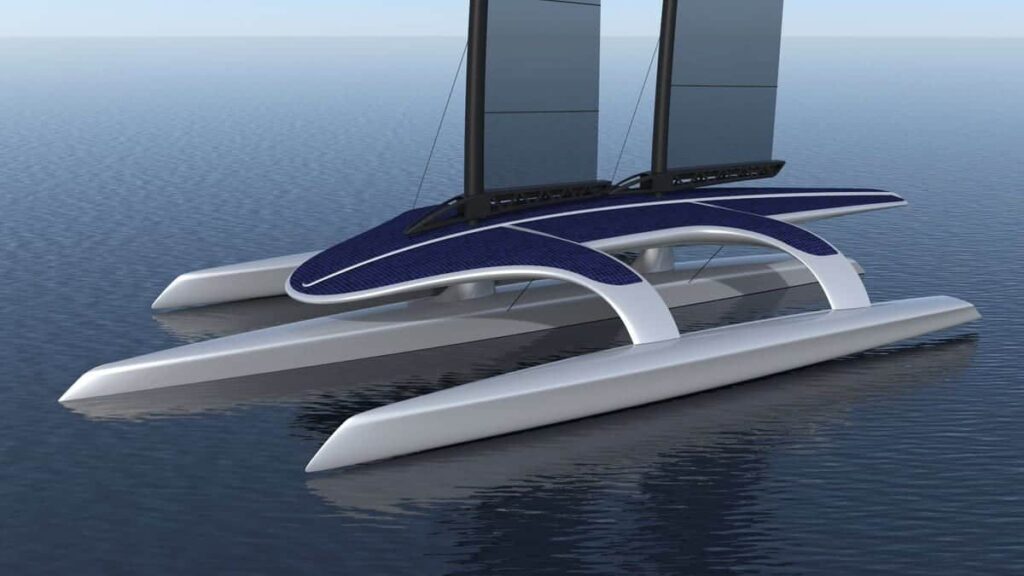 Hexagon Positioning Systems has confirmed that VERIPOS' receiver units have been incorporated into the Mayflower autonomous ship. The article was published in the annual Velocity magazine.
Download the full issue of Velocity Magazine here
The Mayflower Autonomous Ship (MAS) will be the first vessel of its kind to cross the Atlantic without a captain or crew. Its maiden voyage is planned for September 2020, and will replicate the journey of the original Mayflower, sailing from Plymouth, England to Plymouth, Massachusetts. The ship is being developed by submersible development firms Submergence Group and M Subs Ltd., and non-profit marine research organisation Promare. A cooperation agreement has also been signed with Plymouth University to conduct research activities beyond the initial Atlantic voyage.
The MAS will be equipped with two VERIPOS LD6 Integrated Mobile Unit receivers that will provide the vessel with a robust positioning system, receiving corrections services through an L-Band demodulator. VERIPOS technology will provide the MAS with a five-centimetre level of accuracy, anywhere in the world and even under the most demanding offshore marine conditions.
VERIPOS will be providing ongoing support to the MAS via its control centre in Aberdeen, Scotland, with a backup facility in Singapore. The vessel will initially operate with aspects of higher-level autonomy and with 24-hour man-in-the-loop monitoring. The intention is to slowly transition away from 24-hour surveillance, with the ship reporting issues via text message and sending ocean and climate data back to base.
To find out more about VERIPOS positioning technology and the Mayflower autonomous ship, download the full issue of Velocity Magazine.