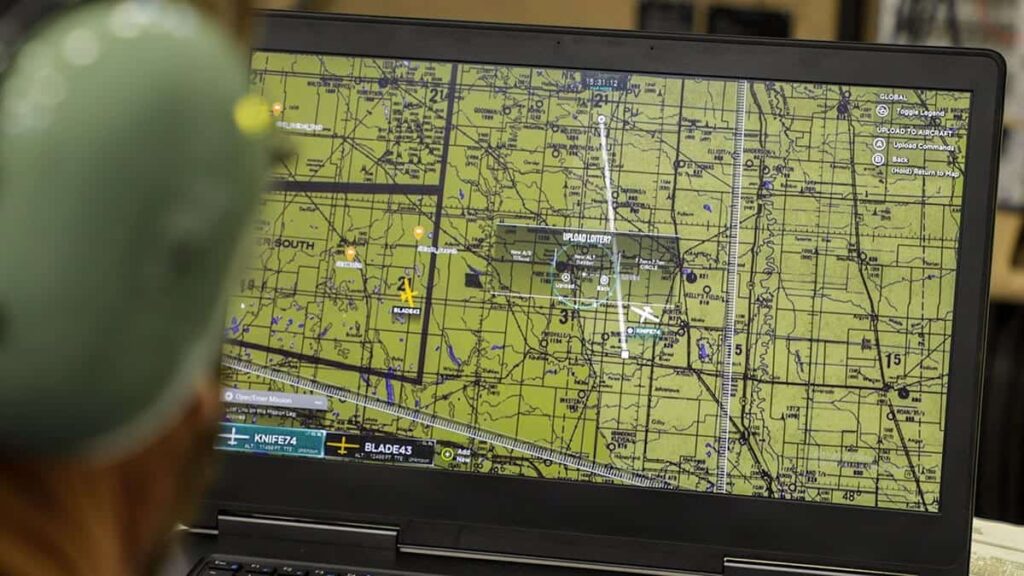 General Atomics Aeronautical Systems, Inc. (GA-ASI) has announced that it has performed live-flight demonstrations of new ISR (Intelligence, Surveillance and Reconnaissance) capabilities, known as MMC and METIS, for the company's MQ-9 Block 1 and MQ-9 Block 5 unmanned aerial systems (UAS).
MMC (Multi-Mission Control) allows one pilot to control multiple MQ-9 Remotely Piloted Aircraft (RPA) during both ISR and transit operations, using an intuitive GUI and a lightweight controller. METIS seamlessly integrates with MMC, dynamically assigning joint force ISR tasks to MQ-9 aircraft and reporting task statuses and sharing information with other relevant parties using a social media-type interface.
These new systems are based upon an open-architecture design that integrates AI-based functionality for tasks such as automatic ISR data processing and natural language processing for automated communications. The open architecture allows for rapid integration that can be scaled to other assets using the Open Mission System (OMS) standard, and other UAVs such as the MQ-1C Gray Eagle.
Assigning multiple RPAS to a single pilot allows for more efficient allocation of manpower during operations by increasing loiter time and expanding missions provided in support of the Combatant Commander. The METIS capability provides enhanced communication between units, aircrew, and intelligence providers, resulting in a faster and more efficient ISR lifecycle.
The test flights were performed with the cooperation of the FAA under the Certificate of Waiver or Authorization granted to GA-ASI's Flight Test & Training Center (FTTC) in Grand Forks, North Dakota. They demonstrated a Technology Readiness Level (TRL) 7 capability, allowing handoff of a UAV to a dedicated Ground Control Station and crew in the case of task allocation of a strike mission or more dynamic ISR mission.
"These capabilities have the potential to dramatically increase the effectiveness and efficiency of the U.S. Air Force's MQ-9 enterprise by relieving aircrew manning requirements during certain flight profiles," said David R. Alexander, president of GA-ASI. "MMC and Metis, when combined with SATCOM Launch and Recovery and our Advanced Cockpit, will reduce aircrew manning by 50 percent."