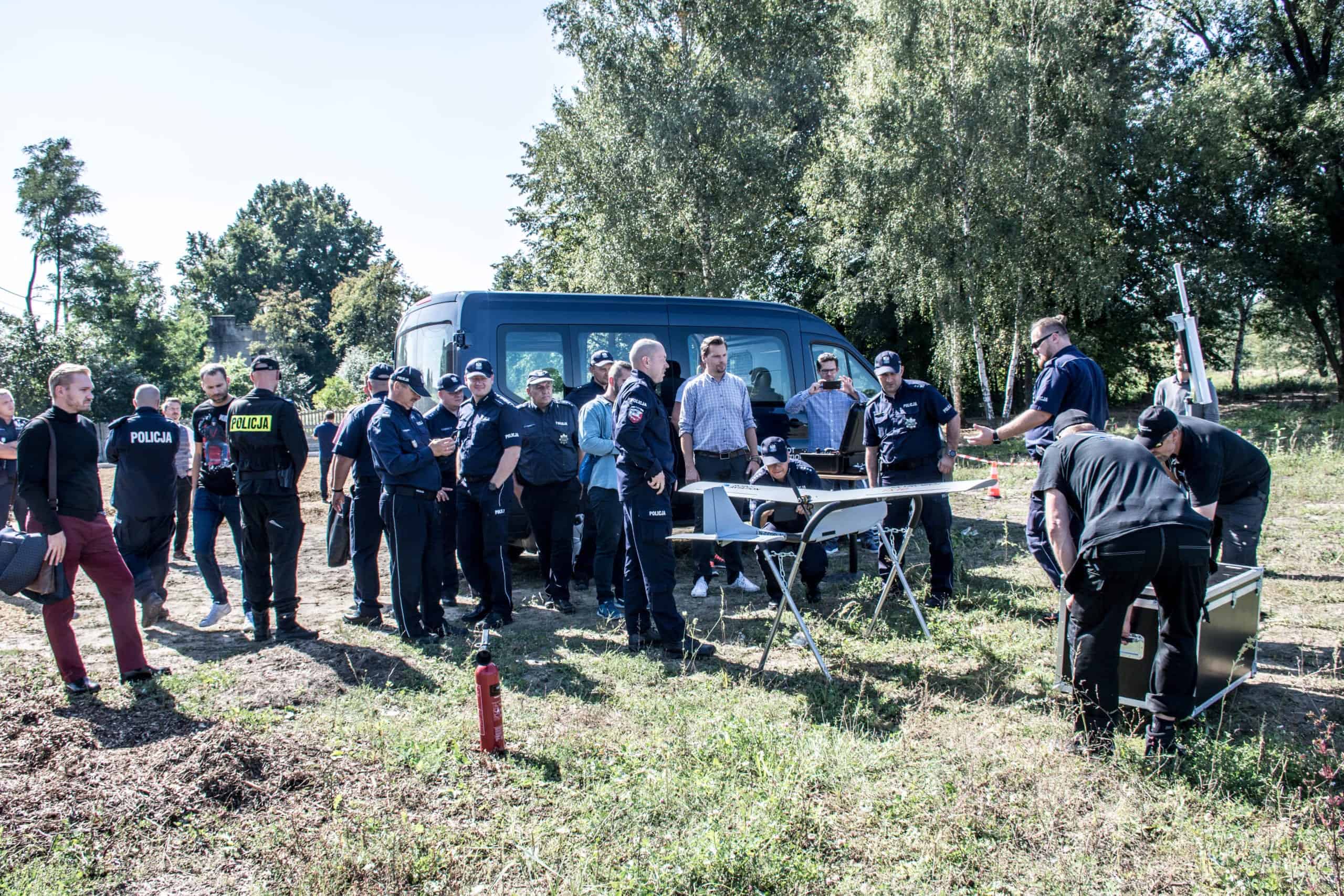 Robot Aviation a developer of UAS for military and commercial applications, demonstrated the capabilities of the SkyRobot FX10 during a training seminar held in Katowice for the benefit of the Polish Police.
The three-day event focused on the use of UAVs within the police force as well as how to deal with UAV operators in violation of legal regulations.
The seminar featured a demonstration flight of the SkyRobot FX10 equipped with EO/IR camera with auto-tracking, 40x zoom, secure data-link, electric propulsion of +2hrs and Ground Control Station with SkyView GCS NATO/STANAG compliant software. The complete system highlighted the scope of using Fixed Wing UAVs for:
public safety
surveillance
object tracking
monitoring
search missions
In addition, participants were introduced to various methods of utilizing data collected by UAVs as well as advancements in drone detection and neutralization systems.
The live mission-operations were well received by seminar participants who were able to co-define tasks during the mission. Expressing keen interest in the capabilities of the SkyRobot FX10 and the Robot Aviation Ground Control station equipped with the SkyView software suite, participants recognized the compatibility of the SkyRobot FX10 with current requirements for UAS within the Polish Police Force.
Officers from forces across Poland were joined at the event by the management of the Central Bureau of Investigation in Katowice, as well as the Polish Air Navigation Services Agency, the Scientific and Research Center for Fire Protection (CNBOP) and the GZM (Upper Silesian and Zagłębie Metropolis).