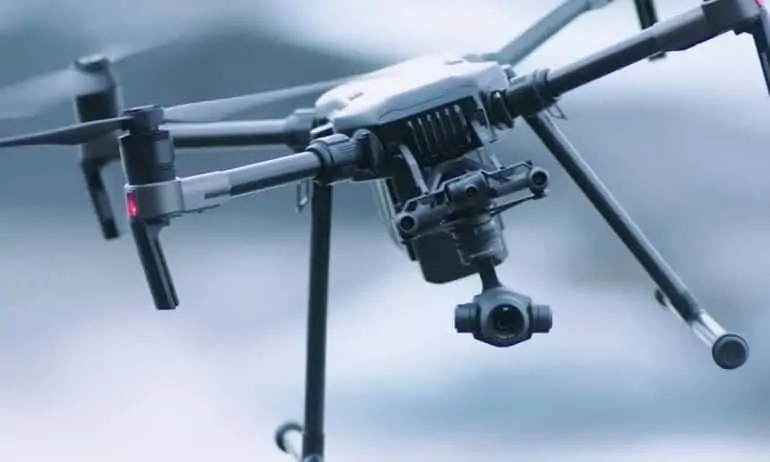 DJI has announced the unveiling of a new Disaster Relief Program to support first responders in the United States, providing access to the company's drone technology for response and recovery efforts during and after wildfires, hurricanes, floods, tornadoes, earthquakes and other major disasters.
Unmanned aerial vehicles (UAVs) can be used to aid search, rescue and recovery teams in finding victims and persons in distress, while reducing the risk to personnel on the ground. THey can also be utilised to inspect infrastructure such as roads, bridges and power lines, and to assess damage and create high-resolution maps.
The aerial data acquired by drones is also highly useful after the event, providing aerial maps that help crews effectively plan debris removal and reconstruction, giving utility crews repair assessments so they can restore power faster, and speeding up homeowner insurance claims by providing documented proof of damage.
DJI's new Disaster Relief Program will equip state and local public safety agencies with UAV hardware and software solutions, including the DJI Matrice 200 series and Mavic 2 Enterprise series drones, visual and thermal cameras, DJI's FlightHub drone fleet management software, and DJI AeroScope for airspace management and unauthorized drone detection and mitigation. The company will also provide technical support, repair services, and on-site manpower.
Initial participants in the scheme include:
Los Angeles Fire Department
Menlo Park Fire Protection District
Alameda County Sheriff's Office
Public Safety Unmanned Response Team North Texas
FlyMotion
Axon
"This program builds on DJI's growing commitment to the public safety industry, as more than 900 public safety organizations across the United States, including the Los Angeles Fire Department, are deploying DJI drones for lifesaving activities," said Romeo Durscher, Director of Public Safety Integration at DJI. "To date, at least 278 people around the world have been rescued from peril by drones and this program will ensure that many more lives are saved by mitigating the risks to emergency responders on the ground and on the front lines of natural disasters."