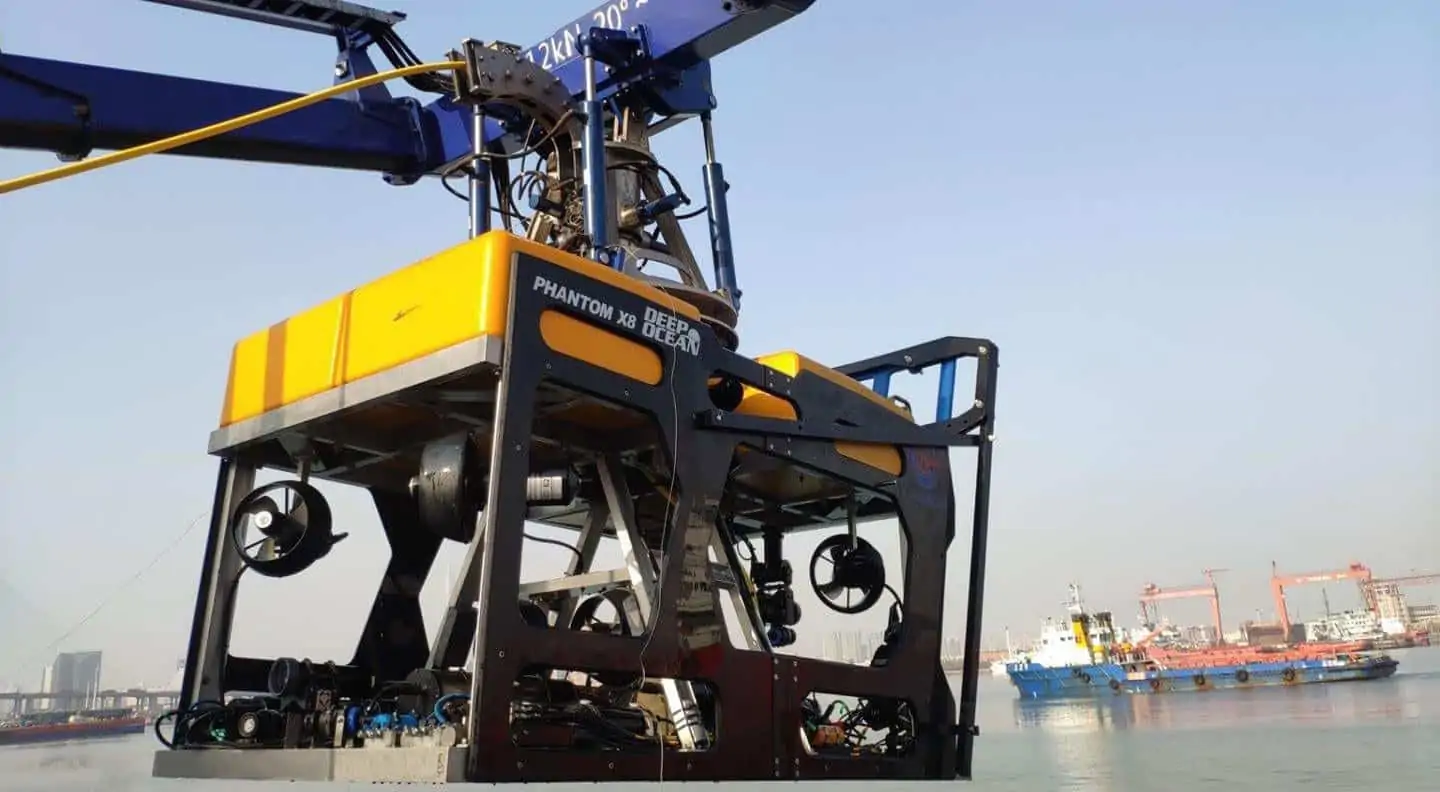 Designed by Deep Ocean Engineering for deep sea exploration, the Phantom X8 is an electric, light work-class ROV, robustly built for underwater tasks in all conditions.
Capable of performing at depths up to 1,000 meters, the Phantom X8 features six vectored horizontal and two vertical 2.2 kW Tecnadyne brushless thrusters.
Equipped to deliver deep sea manoeuvrability ideal for thorough underwater inspection, the Phantom X8 features automatic functions for determining heading, altitude, depth and positioning.
Applications for the Phantom X8 include:
Pipeline inspection and routing
Offshore wind farm maintenance
Infrastructure repair
Surveying.
Underwater images are powered by the high definition (1080p) front (+/-90°) (pan optional) and rear (low light) cameras. These are fitted with 3 LED lights emitting 30,000 total Lumens. Brightness can be adjusted by the pilot control box or the Graphical User Interface (GUI).
The largest and most heavy-duty ROV manufactured by Deep Ocean Engineering, the Phantom X8 enables complete control in any direction, with no diminished capability even in tough currents.