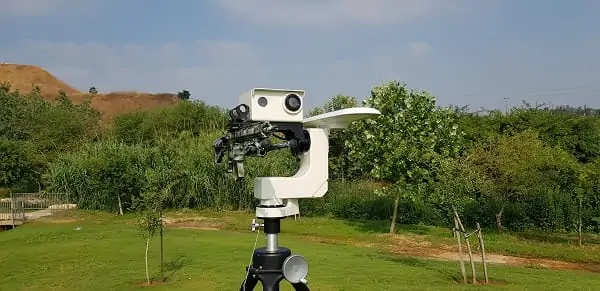 Capture Systems, a manufacturer of advanced precise positioning systems, has released the Anti-Threat Intelligent Detector (ATID) counter-UAS detection and tracking device.
First showcased at ISDEF 2019 held in Tel Aviv, the ATID has been developed in response to the continued escalation of threats posed by drones, to critical infrastructure sites including airports, prisons and military bases.
The Capture Systems Counter-UAS detection and tracking system uses both daylight and thermal imaging cameras to detect and track up to five threats simultaneously and in real-time, including:
UAVs
Humans
Aircraft
Maritime vessels
Based around Capture Systems Caracal turret system, the ATID can be fitted with optional payloads such as weaponry to takeout threats, jammers with a range of up to 1km, and GPS for the prediction of drone direction and enhanced directional pinpointing. A range of radars and point-to-point antennae can also be integrated.
Suitable for use on land and at sea, the ATIB counter-UAS technology is ideal for use in fixed locations, providing real-time optical threat detection and tracking capabilities for drones travelling at up to 65 km/h.