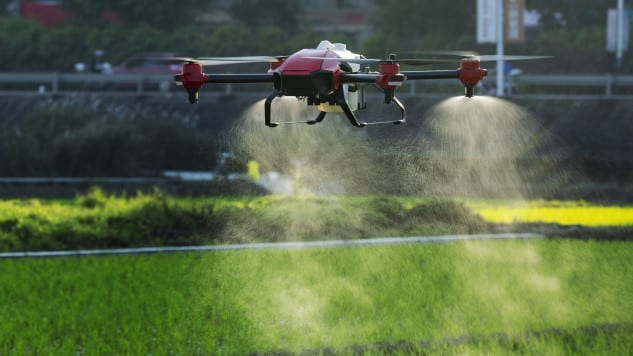 XAG, a developer of smart agricultural solutions, has announced that it has partnered with Huawei to explore potential applications of 5G, AI and cloud computing in agriculture. The partnership follows the Huawei Cloud City Summit, at which Justin Gong, Co-founder and Vice President of XAG, was invited to give a keynote speech detailing the company's multi-layer smart agriculture solutions featuring drones, internet-of-things (IoT), and artificial intelligence (AI).
XAG and Huawei have previously developed the Agriculture IoT System (XIoT), which uses intelligent sensors powered by Huawei's communication and HiSilicon imaging solutions to collect real-time meteorological and soil data, such as rainfall, wind speed, soil moisture and temperature, and capture HD field images to help farmers manage their lands more efficiently.
5G will provide a much higher peak data rate and lower latency, increasing the speed and precision of data transmission and processing as well as the control accuracy and stability of UAVs (unmanned aerial vehicles) and autonomous farming robots. Combining 5G technology with AI and cloud computing would enable new abilities in live video monitoring, remote diagnostics and on-site prescription for improved precision agriculture.
For example, geographic and imaging data captured by XAG's surveying drones can be real-time processed in the cloud, while Agriculture Intelligence (XAI) can immediately analyse those data to generate AI prescription maps on site to achieve the Variable-rate Application (VRA) of the robotic systems. A large amount of agricultural production data, including field edges, landforms, object location, crop growth, flight path and spraying dosage, has already been accumulated by XAG's plant protection drones, and can be put to use for AI analytics and deep learning.
Other outcomes of the partnership will include live streaming to mobile phones of growing condition of croplands, to improve farmers' crop management experience and alleviate consumers' concern on food safety. Remote crop disease diagnosis could be performed more accurately without the requirement to be physically on-site.