Trimble Integrated Technologies, a leading developer and manufacturer of high-precision positioning and mapping solutions for UAVs, drones and other robotic systems, has partnered with Unmanned Systems Technology ("UST") to demonstrate their expertise in this field. The 'Platinum' profile highlights how unmanned systems integrators and OEMs can take advantage of a complete technology package that provides robust precision accuracy and fully streamlined integration into any application.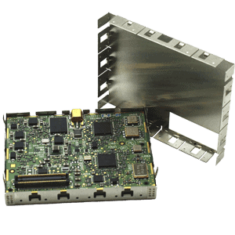 The Trimble BD940 is a triple-frequency GNSS receiver that delivers fast, dependable RTK and RTX initializations for centimeter-level positioning of drones and autonomous vehicles. It packs flexible interfacing and rugged reliability into a very small form factor, EMI-shielded module. The reduced-emission design of the BD940 speeds compliance certification and time to market.
The Trimble BD940-INS module tightly integrates a triple-frequency GNSS receiver with state-of-the-art inertial sensing technology to provide continuous centimeter-level accuracy for SWaP-conscious unmanned systems designs. Robust high-accuracy position data is outputted in all manner of challenging GNSS-denied environments, without the need for a base station.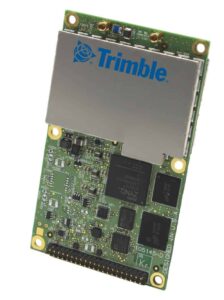 The Trimble BD992 GNSS receiver is a single-board solution for precise position and heading, utilising a dual-antenna configuration to more accurately determine where the antenna is positioned relative to the vehicle and object of interest, even in low-dynamics situations.
The Trimble MB-Two is an OEM receiver module that uses the latest GNSS design innovations to provide simultaneous RTK/PPP and heading capabilities with centimeter-level accuracy. The system allows a wide range of option-upgradable GNSS configurations from single antenna/frequency (GPS) to dual antenna/frequency (GPS, QZSS, GLONASS, Beidou, Galileo). The next-generation hardware provides low power consumption in a compact form factor ideal for space-constrained unmanned vehicles and robotics.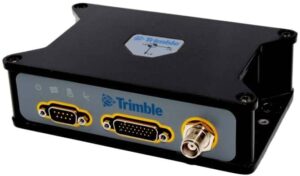 The Trimble BX940 packages a single BD940-INS receiver module inside a rugged IP67-sealed enclosure, rigorously tested to withstand the harshest of environmental conditions. The multi-constellation GNSS-Inertial package is designed for easy integration into UAVs, drones and other unmanned vehicles, and is also ideal for use as a GNSS DGPS/RTK base station.
The rugged Trimble BX992 enclosure, based on the BD992-INS dual antenna system, features powerful integrated GNSS and inertial navigation in an environmentally-sealed enclosure built to withstand harsh environments.
Supporting triple frequency operation for the GPS, GLONASS, BeiDou and Galileo constellations, it provides rapid reliable RTK initializations for centimeter-level positioning applications, as well as high-accuracy GNSS/DGNSS positioning in challenging environments such as urban canyons.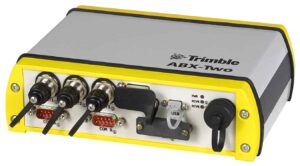 The Trimble ABX-Two is powered by two MB-Two GNSS receiver boards and delivers drift-free absolute attitude determination and real time positioning. It provides precise heading, pitch and roll along with 3D position up to centimeter-level accuracy, and is an ideal solution for a wide variety of aerial, marine and ground-based unmanned vehicles.
The GNSS engine utilizes over-the-air satellite corrections via embedded L-Band hardware to achieve centimeter/decimeter PPP accuracy levels with Trimble RTX corrections. Worldwide inland availability of RTX corrections allows the ABX-Two to deliver centimeter-level positioning without the need for a dedicated base station.
To find out more about Trimble Integrated Technologies and their multi-constellation GNSS products for unmanned systems, please visit their profile page:
https://www.unmannedsystemstechnology.com/company/trimble-integrated-technologies/