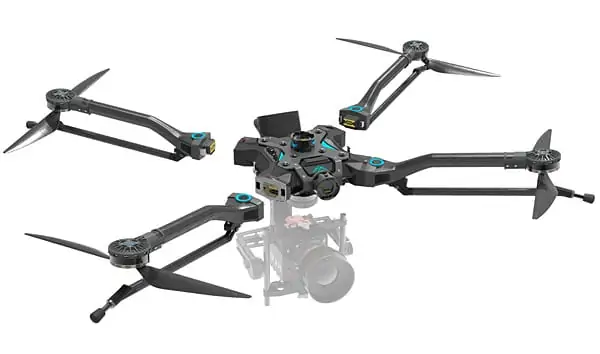 CRP Technology, a provider of composite materials and 3D printing technologies for UAVs (unmanned aerial vehicles) and other aerospace applications, has announced that it has received the 3D printing industry's 2019 "Material Company of the Year" award.
The award confirms CRP Technology as a key player in the Additive Manufacturing sector and proves the uniqueness of the company's Windform TOP-LINE composite materials for laser sintering technology.
Windform TOP-LINE composite materials are used intensively by the most demanding sectors such as unmanned systems, aerospace and avionics to create professional 3D printing parts and applications that are unachievable by traditional manufacturing methods.
Recently the Windform XT 2.0 carbon-composite material has been used to manufacture some external parts of a wind tunnel 1:8.5 scale model for a series of dedicated low speed wind tunnel tests. The material's properties (resistance to UV, low outgassing, light weight) act as key characteristics that allow it to replace traditional materials such as aluminium.
Franco Cevolini, VP and CTO at CRP Technology, commented: "Bringing home this specific award means a lot to us, it is a recognition of our long-standing activity in the 3D printing sector. CRP Technology's F1 background helped us respond to the demands of the international market, anticipating highly unique manufacturing solutions worldwide. That's why we developed the Windform TOP-LINE family of materials for LS technology, some of the international market's most high-performance laser sintering materials, in use for more than 20 years in motorsport, space, UAV, medical and other demanding sectors."
"We've always believed in innovation and technology. We have always invested in this, and we will keep doing it. Since the beginning of this fulfilling business experience, a lot of water has flowed under the bridge, and now we pave new roads in technological innovations which others try to pursue, setting rules that have been adopted by others in the 3D printing of polymers."